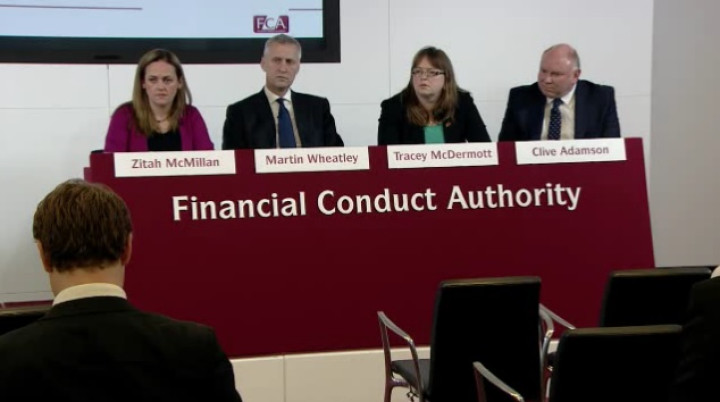 The Financial Conduct Authority has confirmed that Barclays could still have a discount applied to any potential fines that result from the watchdog's investigation into the British lender.
Speaking at a press conference, following the announcement that the FCA fined five banks £1.1bn (€1.4bn, $1.7bn) for attempting to manipulate the currency market, the regulator's senior officials confirmed that Barclays could still gain a 20% discount if it settles with the watchdog soon.
"We have a formal discount scheme at the FCA and if you settle in stage one you qualify for a 30% discount," said Tracey McDermott, the FCA's director of enforcement and financial crime, to reporters.
"In the second stage you are still eligible for around a 20% discount if you settle with us at an early stage in this period. We are beyond stage one."
The Financial Conduct Authority (FCA) and the US Commodity Futures Trading Commission (CFTC) have fined five banks over $3.4bn collectively for their role in the manipulation of the foreign exchange market.
The FCA announced that it has fined Citibank $359m (£225.6m, €288m), HSBC $343m, JPMorgan $352m, the Royal Bank of Scotland (RBS) $344m and UBS $371m.
Meanwhile, the CFTC collectively fined the following banks in civil monetary penalties, specifically: $310m each for Citibank and JPMorgan, $290m each for RBS and UBS, and $275m for HSBC.
The banks agreed to settle at an early stage and therefore qualified for a 30% discount under the FCA's settlement discount scheme.
The FCA said Barclays has not incurred a fine, but remains under investigation over allegations of currency rigging.
The regulator said it will progress its "investigation into Barclays which will cover its G10 spot FX trading business and also wider FX business areas".
The FCA investigation has lasted 13 months and involved over 70 enforcement staff and "unprecedented cooperation with domestic and international regulators".