"What planet were you on?"
That was the question posed by Labour MP David Winnick as the home affairs committee grilled G4S head Nick Buckles over the security staffing targets that the company failed to meet.
Buckles, accompanied by account director Ian Horseman-Sewell, was set upon by MPs climbing over each other to voice their utter incredulity that the company has only recently realised that it would fall far short of its contractual requirement to provide 10,400 staff and could stump up only a guaranteed 4,200.
Winnick was vociferous in his criticism, describing it the issue "a humiliating shambles". Committee chairman Keith Vaz described the company's handling of the contract as incompetent, amateurish and irresponsible.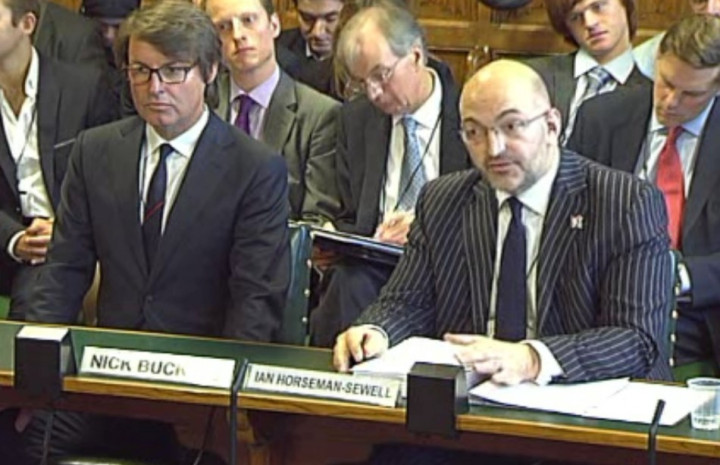 Buckles struggled under the pressure, attempting to sidestep some of the most direct criticism but the committee gave him no quarter. Attention was drawn to whether he should step down.
On this point Buckles was defiant, claiming that the delivery of the contract came first, while the company's failure could be taken apart in hindsight.
He described himself as "the right man for the job" to continue the Olympic project, although he had to concede that his company's reputation was in tatters.
Close to the wire
The committee struggled to wrestle with how a company of that scale, dealing with a contract of unprecedented importance and size, could only realise the scale of the shortfall when Olympics athletes were already arriving in the UK for the games.
Buckles revealed that he was on holiday in the US on 3 June when he was told there were staffing problems. He told the committee that he travelled home immediately and set to work with Locog to see if the problem could be solved. Over the next few days management realised that they would have to hold up their hands.
MPs were clearly not happy with how long the company sat on this information, and Horseman-Sewell was embarrassed when Vaz read out a quote he gave to Reuters on 6 July claiming that G4S was doing so well it could handle a second Olympics games in Australia at the same time.
Horseman-Sewell claimed he was not aware of problems at that point and was sorry he said what he did. But under further questioning he admitted that he was aware of problems after all, just not the "specific" staffing shortfall.
Recruitment process criticised
Several MPs raised concerns over the G4S training process, which has seen some applicants complain that they were treated poorly, were not informed about when they were expected to attend training and were simply abandoned by the company.
Alun Michaels accused the company of a lack of humanity as the company sought to maximise its profits.
Buckles said he could not comment on specific cases but added: "We had 100,000 people who applied and keeping them all on track has been a challenge."
He revealed that those staff hired for the games were not given a retainer and were paid while they underwent training and when they turned up for work.
Nicola Blackwood asked why the company would agree to increase its expectation of guards from the 2,000 it signed up to provide in 2010 to a new target of 10,400 in 2011. The pair argued that the scale was unprecedented but within their capabilities.
Vaz said: "You don't need to keep telling us that the contract was big and complex. We are aware that the Olympics does not come around every year in the UK."
Problem solved?
The day's questioning made it clear that G4S was still not sure exactly what security it would provide each day as it was not aware how many staff would turn up. A recent cycling event in Boxhill saw just 30 staff show up instead of an expected 200.
Buckles said the company would be able to inform the police and army whether they would be needed within three to five days of an event. He admitted that he was grateful for their support.
The repercussions on the company's reputation were clearly drawn when Buckle also revealed that G4S would not bid for a contract to guard the next Olympics and World Cup, no matter how this event turns out.
Buckles maintained that he would claim the full £57m management fee for the games.