The constitutional court of Gabon has upheld President Ali Bongo's election, while dismissing opposition calls for a recount. On Friday, 23 September, the court said that the election held in August was fair and there was no evidence of foul play.
According to reports, the decision came late in the night after the court re-counted all the votes from the poll. However, it said that it could not do a full recount because all the votes were burnt instantly after they were counted at the polling stations.
Immediately after the verdict, President Bongo called for a "political dialogue" with the opposition. "When we come out of an election and families are having to mourn their dead, it means we've betrayed democracy," Bongo told a crowd of supporters, who celebrated the ruling by singing Gabon's national anthem.
There were indications that Friday's decision could trigger fresh violence. The government had said it would hold opposition leader Jean Ping responsible if clashes erupted following the ruling.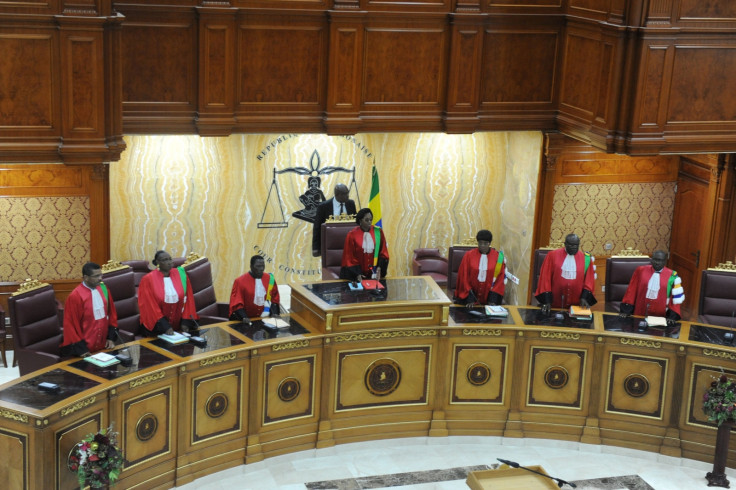 Fearing violence, residents of Libreville had reportedly begun stockpiling food and basic items ahead of the court verdict on Friday. Riot police have also been deployed across the city.
The election result on 27 August declaring Bongo as the president of the country for the second time sparked days of violence and unrest. Violence erupted after the opposition National Union party challenged Bongo's election, which he won by a mere 6,000 votes.