Over 1, 000 people were arrested by security forces in Gabon on Thursday (1 September) during the second day of violent protests. The violence, which erupted after opposition National Union party challenged election results that gave President Ali Bongo a narrow victory, also claimed lives of three people in the capital city of Liberville.
According to Interior Minister Pacome Moubelet, around 800 people were arrested from the country's capital while 400 were taken into custody from other parts of Gabon. The demonstration became violent when challengers attacked the nation's parliament.
Taking note of the sensitivity of the attack on national assembly President Bongo said "democracy does not sit well with an attack on parliament" and called for international assistance. The UN, US and France have also called for peace and urged for control and greater transparency about the results.
Meanwhile, Jean Ping — the opposition party leader who is hiding — claimed that President Bongo's guard helicopter bombed his headquarters. "They attacked around 01:00 (00:00 GMT). They were bombarding with helicopters and then attacked on the ground," the BBC quoted Ping as saying.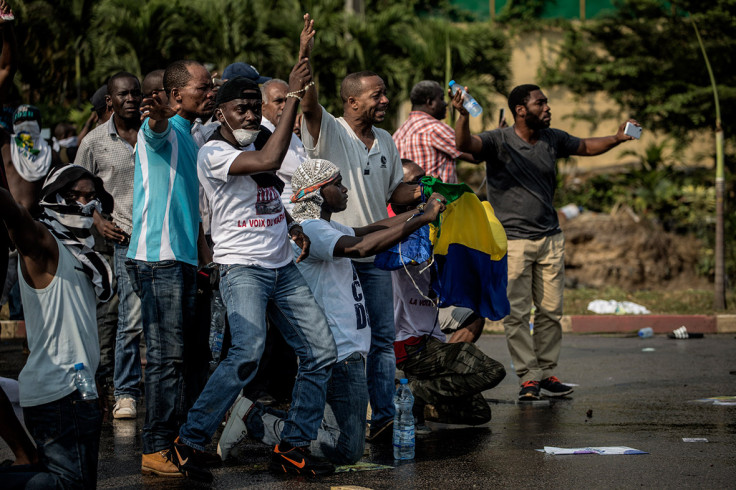 A spokesman for the opposition party also said that security forces surrounded their party's building on Thursday night and detained a number of members inside the house.
Wednesday's election result declared Bongo as the president of the country for the second time. He got 49.8% votes as against the 48.2% of Ping. But Ping had claimed the poll was deceitful and demanded a fair deal.