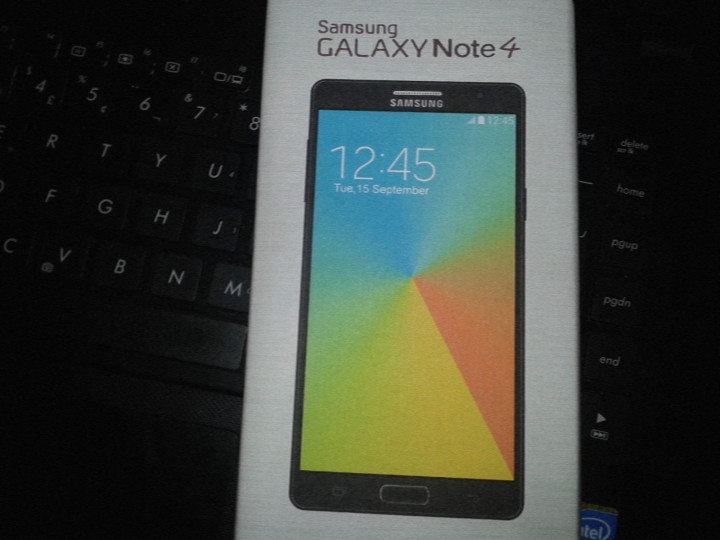 Galaxy Note 4 rumours return to the spotlight, as fresh details of Samsung's upcoming flagship phablet have surfaced online via some unidentified insider information reportedly obtained by SamMobile.
According to the leak, Samsung will be packing a 16-megapixel rear camera powered by Sony IMX240 sensor with optical image stabilisation (OIS). The rear camera is said to be capable of Ultra HD video recording (3840 x 2160) at 30FPS.
Contrary to its tradition of employing a 2.1MP front camera on its devices, Samsung is reportedly introducing a new 3.7MP camera sensor on the front for the Galaxy Note 4 which will be capable of capturing images and videos in WQHD (2560 x 1440) resolution.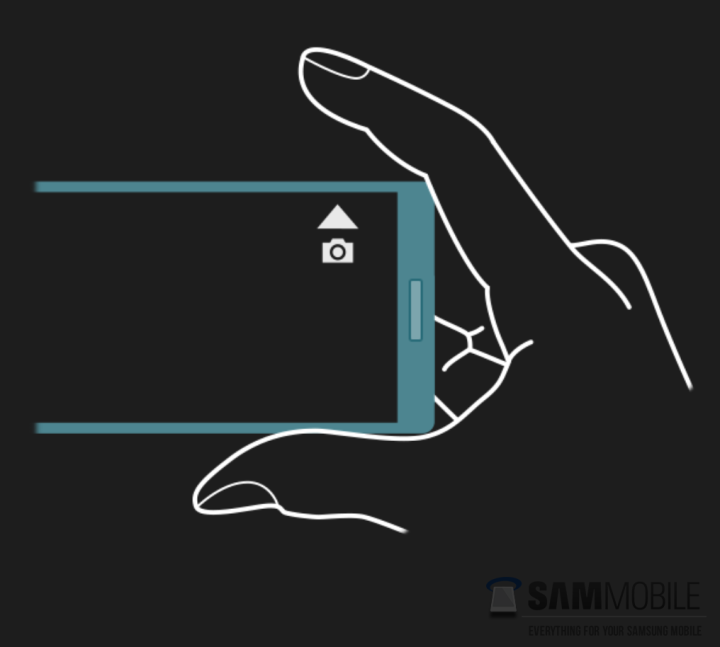 Galaxy Note 4 is apparently borrowing a lot of technology from the current flagship smartphone, the Galaxy S5, as the report claims Samsung is testing the Side Touch technology on the next-gen phablet.
The Side Touch technology is apparently designed to replace the existing physical camera button at the bottom right hand side of the device which enables the user to capture images with a simple tap.
On the flip side, the Side Touch fails to work in Portrait mode, Easy Mode or while recording video, besides the lack of auto-focus capability which is possible with a half-press on any physical camera button.
On the software front, users can enjoy a gesture-based shortcut for quick access to the camera when the display is off. The gesture-based input involves tapping the screen with two fingers and swiping them apart to launch the camera app.
Other key additions to camera features include new camera modes such as Wide Selfie, Selfie, Selfie Alarm and Creating a GIF, besides retaining the popular camera features from the Note 4: HDR Live, Selective Focus, Fast Auto-focus and more.
SamMobile has duly compiled the complete list of picture resolutions, effects, video resolutions and camera modes supported by the Galaxy Note 4. Check them out here:
PICTURE RESOLUTIONS
• 16MP (5312×2988 | 16:9)
• 12MP (3984×2988 | 4:3)
• 9MP (2976×2976 | 1:1)
• 8MP (3264×2448 | 4:3)
• 6MP (3264×1836 | 16:9)
• 2.4MP (2048×1152 | 16:9)
VIDEO RESOLUTIONS
• UHD (3840×2160 | 16:9 | 30FPS)
• WQHD (2560×1440 | 16:9 | 30FPS)
• Full HD (1920×1080 | 16:9 | 30/60FPS)
• HD (1280×720 | 16:9 | 15/30/120FPS)
• VGA (640×480 | 4:3 | 30FPS)
CAMERA MODES
• Wide Selfie: Take wide-angle selfie shots to fit more people into your pictures.
• Selfie: Take selfies easily by smiling or winking without the need to reach for the camera button.
• Selfie Alarm: The rear camera will automatically detect and focus on your face when you take self-portrait pictures.
• Create A GIF File: Create animated images by taking pictures continuously.
• Beauty Face: Take flawless portrait pictures with an airbrushed effect.
• Shot & More: Explore the various effects available for burst shots.
• Sound & Shot: Enrich your pictures by adding a few seconds of background sound.
• Best photo: Select the best from a series of pictures.
• Best face: Select the best picture of each person from a series of pictures.
• Drama: Take a series of pictures of a moving object, then merge them.
• Eraser: Erase unwanted moving objects from your picture.
• Panning shot: Capture a sense of motion when taking pictures of moving objects.
• Dual Camera: Capture pictures and record videos using the front and rear cameras at the same time.
• Animated Photo: Create a picture containing selected moving objects by animating certain parts of the picture.
CAMERA EFFECTS
Grey-scale, Sepia, Negative, Emboss, Outline, Watercolour, Monochrome, Sketch, Washed Out, Posterise, Solarise, Vintage, Cold Vintage, Warm Vintage, Blue, Green Point, Red/Yellow, Nostalgia, Faded Colour, Retro, Sunshine, Old Photo, Cartoon, Oil Pastel, Moody, Engraving, Vignette, Rugged, Tint, Turquoise, Fisheye, Noir Note and Vincent.
[Source: SamMobile]