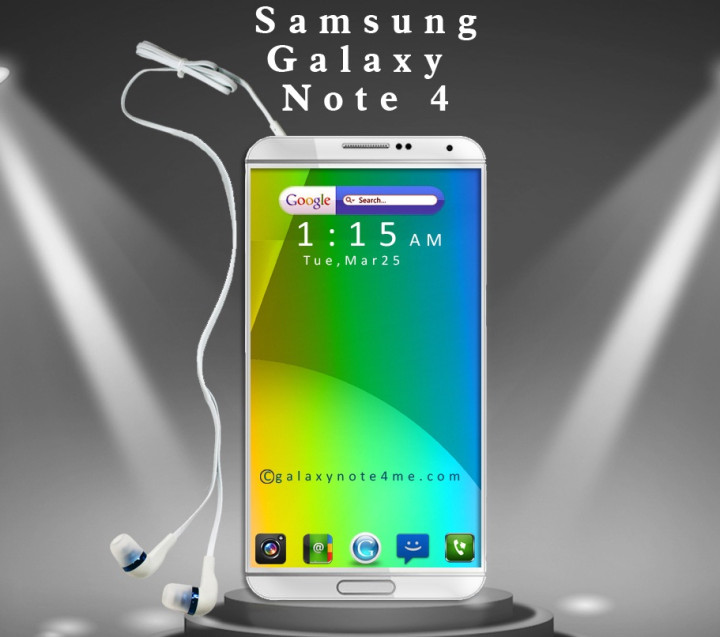 The fourth generation Samsung Galaxy Note, expected in two variants, is likely to be showcased at the IFA 2014 scheduled to be held in Berlin from 5 to 10 September.
According to a Korean Times report, an executive of a local Samsung partner confirmed that apart from the sequel to the Galaxy Note 3, the company will also unveil wearable devices, home appliances and curved OLED TVs.
"Samsung will unveil the Galaxy Note 4 phablet, UHD OLED TVs, a Google Glass rival, and home appliances at the upcoming IFA," said the executive. "Samsung is in the process of fixing details about its new announcement."
Lee Younghee, executive vice-president of Samsung's mobile business, earlier mentioned that the successor to the Galaxy Note 3 could include a bendable display.
Now, a disclosure by the executive of Samsung's partner suggests that the Galaxy Note 4 will come in two models.
"The Note 4 will have two versions ― one with a curved OLED display for niche markets and the other a flat OLED display for mass marketing," added the executive.
The reports further suggests, Samsung will unveil a range of products including wearable devices, curved UHD TVs and smart home services at the IFA event. The company will turn its focus towards a new segment of smart home solutions by releasing Note devices and other smart gadgets.
"Samsung plans to show the global technology industry that it is transforming itself into a solution provider from a hardware supplier," said another senior executive at one of Samsung's top local suppliers.
Apart from home appliances, Samsung is planning to expand the smart home services including home security and energy management.
"Samsung's co-CEO Yoon Boo-Keun in expected to disclose updates of its smart home strategies and new country targets," added an unnamed official at local Samsung partners.
"The key question for Samsung that should be answered is whether it is ready to expand its technological innovation beyond hardware products. This year's IFA will be a chance to understand Samsung's ability to handle solutions not for devices. That's why I've reserved plane tickets and booked a hotel," said an executive at Samsung partner.