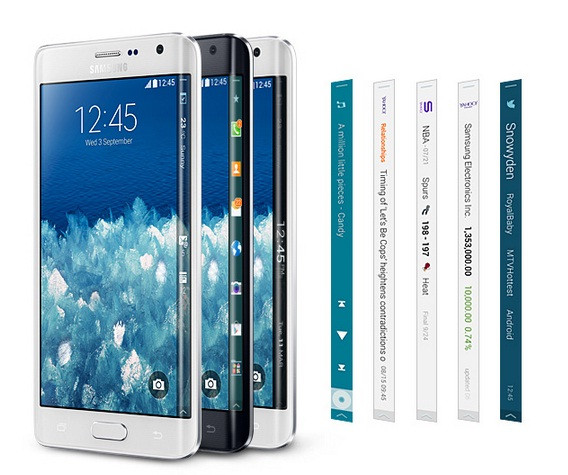 Samsung's new curved Edge screen technology-based Galaxy Note Edge is now available for purchase through Vodafone UK.
Vodafone UK is the only network operator in the country to stock the Galaxy Note Edge. The SIM-free version of the Note Edge costs £795. Also, you can purchase the smartphone under 'Pay monthly' deals.
According to one of the listed plans under monthly deals, users will have to pay just £49 upfront and then £58.50 a month for 24 months with unlimited texts and minutes and 10GB data. The deal (4G) includes three months' TV movies from Now TV, Spotify, Sky Sports or, Netflix.
Another plan charges just £49 upfront and £63.50 per month for the Galaxy Note Edge. The tariff comes with unlimited texts and minutes and 20GB data for 24 months. Besides, there will be three months' Now TV movies.
Check out tariffs by Vodafone UK for Galaxy Note Edge.
There is another piece of interesting information for Note Edge users. The Android Lollipop upgrade for the smartphone, launched with the Android OS version 4.4.4, is just a couple of months away. According to the latest revelation, the handset will receive Google's latest Android version in February next year.