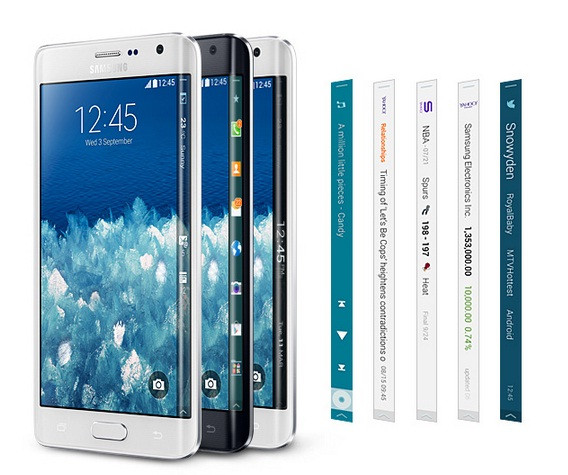 Samsung will make the new Galaxy Note Edge available in most European countries, albeit in limited numbers, Sammobile reports.
The device will be priced €899 in Europe and will go on sale in selected stores. As for UK consumers, Cove has already confirmed the pre-order with a price tag of £650 for the handset. Other retailers such as Handtec and Expansys have also announced that they will stock the smartphone when it becomes available in the country.
The Galaxy Note Edge will be available in Charcoal Black and Frost White colours in selected markets through Samsung's retail channels, e-commerce partners, and carriers later this year.
Samsung has officially stated that Note Edge is a 'limited edition concept' and will not be shipped in large numbers. Since then there has been speculation that the smartphone with the unique curved Edge screen technology will not make its way through Europe.
But Sammobile now reports that Samsung will be rolling out the device to most of the European countries including the UK. The report further shares the list of countries that will get the Galaxy Note Edge in different model numbers: SM-N915FY; SM-N915G; and SM-N915F.
SM-N915FY: Germany, Netherlands, United Kingdom, Luxembourg, Spain, Italy, Switzerland, Poland, France, Nordic Countries, Australia and Portugal
SM-N915G: India, Australia, Singapore and Nepal
SM-N915F: Russia and Kazakhstan