The technical features of the upcoming Galaxy Note 3, which is Samsung's second flagship smartphone of the year, have leaked ahead of its launch, expected at the Unpacked event scheduled to be held on 4 September in Berlin.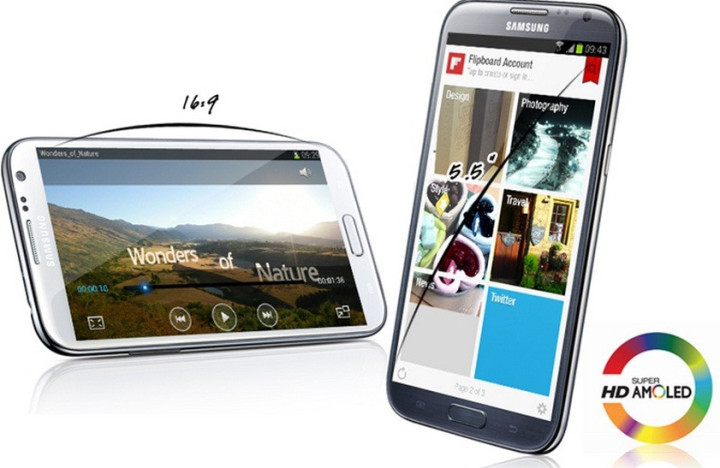 The information comes from Sammobile, who after speaking to one of the insiders, reveals all most all the features of the next generation Galaxy Note, which is expected to come in two variants bearing model number SM-N900 and SM-N9005 respectively.
Display: Both the SM-N900 and SM-N9005, according to the source, will feature 5.68 full HD Super AMOLED display with resolution at 1920 x 1080 pixels.
Processor, GPU and RAM: The Note 3 bearing model number SM-N900 is expected to use Exynos 5420 chip featuring an octa-core processor, with each core running at clock speeds up to 1.8GHz, while paired with ARM Mali-T628 MP6 graphics unit.
The processor as well as the GPU is yet to be confirmed for the SM-N9005 variant.
The SM-N9005 model will have 3GB of LPDDR3 RAM whereas there is no information on the RAM capacity of SM-N900 variant.
Camera: As rumoured earlier, both the upcoming Note variants are expected to feature 13 megapixel camera sensor with technology including Optical Image Stabilisation (OIS).
Connectivity: The SM-N9005 is said to be an LTE enabled handset whereas the SM-N900 will come without LTE configuration.
Storage: The devices will be available in three storage variants: 16GB, 32GB and 64GB and support micoSD card for additional storage (up to 64GB). The source also notes that most of the market will be receiving the 32GB variant and only a few selected market will get the 64GB model.
Operating System: The Note 3 will be launched with Android 4.3 Jelly Bean version.
Current test firmware for SM-N900: N900XXEBMH5/N900OXABMH5/N900XXUBMH5
Test firmware for SM-N9005: N9005XXEBMH9/N9005OXABMH9/N9005XXUBMH9
Battery: The Galaxy Note 3 variants will use 3, 200mAh battery. This is contrary to the latest rumour which claims the new Note is expected to use a huge battery of 3450mAh.
Design: The Note 3, as the source claims, will have identical dimension as current the Galaxy Note 2 in terms of size, while the Note 3 will have larger display than its predecessor.
Update: Galaxy Note 3 Lockscreen Wallpaper Leaked [Download Link]