Samsung's third generation Galaxy Note will reportedly use Qualcomm's new Snapdragon chip instead of company's own Exynos series chipset.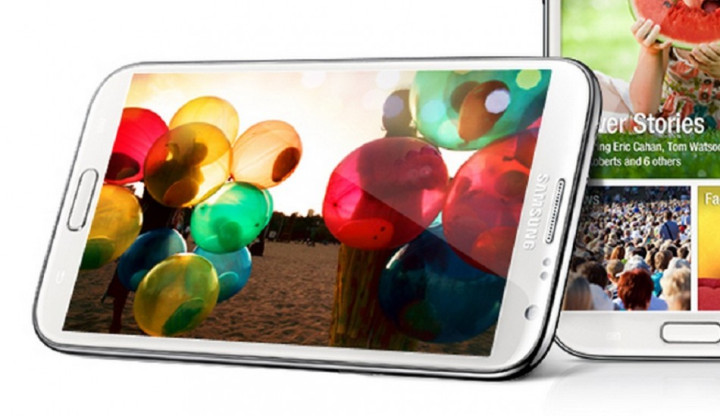 As rumoured earlier, the new Samsung Galaxy Note 3 will not use Exynos 5 chip featuring an octa-core processor. According to the latest claims made by ZDNet, the new Note is expected to use a Snapdragon 800 chip.
Qualcomm announced Snapdragon 800 along with Snapdragon 600 at Consumer Electronics Show (CES) earlier in January this year. The Snapdragon 800 features a quad-core Krait 400 CPU, with each core running at clock speeds up to 2.3GHz. Additionally, the Snapdragon 800 chip integrates new Adreno 330 graphics unit which reportedly delivers two times more performance for computer applications over the current Adreno 320.
The quad-core Snapdragon 800 processor, as claimed, will deliver up to 75% better performance when compared to the Snapdragon S4 Pro processor. Besides, the quad-core processor incorporate LTE and LTE Cat 4 advance carrier aggregation and latest mobile Wi-Fi connectivity, 802.11ac.
As for the multimedia experiences, the Snapdragon 800 quad-core supports UltraHD video playback, Dolby Digital Plus and 7.1 surround sound and higher display resolutions up to 2560 x 2048.
Moreover, Samsung's next flagship smartphone is also expected to use a 13 megapixel camera sensor with Optical Image Stabilisation (IOS) and shutter functions.
"We are pondering various technologies at this stage-for example, IOS (Optical Image Stabilisation) and shutter functions. But, nothing has yet to be confirmed, so we cannot conclusively say that those functions will be added to the Galaxy Note 3," said an official from Samsung Electronics' mobile communications division.
The Galaxy Note 3 development team is said to be considering the inclusion of 3x optical zoom camera capabilities but it would be difficult since it is likely to affect the thickness of the handset.
As for other technical features, the Galaxy Note 3 is rumoured to have a 5.99in Super AMOLED full HD display. It will run on either Android 4.2.2 or Android 4.2 Jelly Bean and feature the latest TouchWiz nature UX user interface (UI) with S Pen function.
Samsung is expected to make an announcement about the Galaxy Note 3 at the forthcoming IFA trade fair in Berlin.