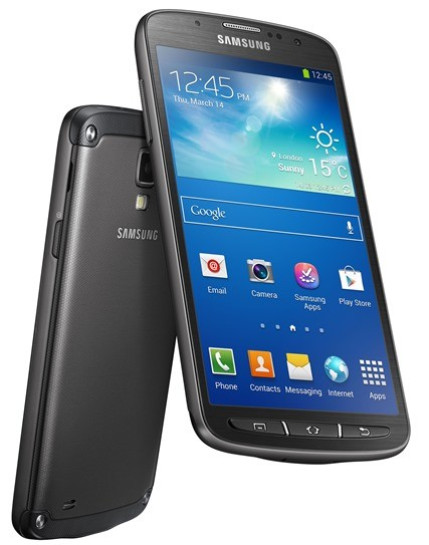 The popular iPhone and Playstation hacker George hotz (aka Geohot) is back in the spotlight, as he has just unleashed a new rooting tool called "Active Root" for the newly released Samsung Galaxy S4 Active. The cascading trend of reputed iOS hackers contributing to the development of Android community started with Jay Freeman aka Saurik (creator of Substrate and Winterboard for Android), followed by Pod2g's (key member of evad3rs Dream Team) revelation that he plans to switch over to Android in the coming days.
Geohot is well-known with the Apple iPhone fans and the jailbreak community, ever since his exploits with hacking and unlocking tools such as blacksn0w, blackra1n and limera1n hogged the limelight. The infamous hacker is often remembered for his legal wrangle with Sony, following his jailbreak stint with PS3 console going public.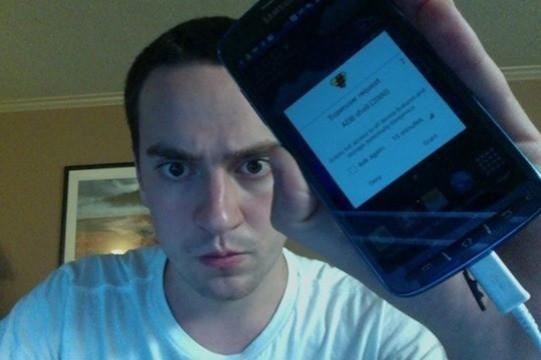 Now Geohot has returned to the Android scene with the release of Active root for the AT&T S4 Active, which was released just a couple of weeks ago. Recently XDA forums went abuzz with a bounty challenge of rewarding the person who roots the device first and posts its details online with a sum of $450. It appears that Geohot is the frontrunner to get that reward, as he has discarded the traditional root methods (passive methods) to adopt an automated root procedure.
The steps involve logging into his website:geohot.com/activeroot/ on a Galaxy S4 Active and then clicking on the Lambda symbol to download and install the apk file. Then run Active root and follow the onscreen instructions to complete rooting the device.
As iPhone Hacks reports, Justin Case, a security researcher who has found several exploits in Android suggests that Geohot has used a known exploit in his Active root. As a result, it is still uncertain if Hotz will be eligible for the $455 bounty set for rooting the device. Nevertheless, Android fans would be happy to welcome him back to the community and hope to enjoy his future exploits again.
Here is what the popular hacker had to say, while addressing his fans and community members on the forum:
"hit up geohot.com/activeroot on your device
because I'm too new to post links
supporting for the next hour in #xda-devs on freenode
it's my first android root, be kind. feedback welcome."
Those who have recently owned an S4 Active can follow our step-by-step tutorial to root the device, courtesy of XDA developers.
How to Root AT&T Galaxy S4 Active via Geohot's Active Root
Go to Settings and click More tab. Then navigate to Security section and enable or check Unknown sources.
Open the URL: http://geohot.com/activeroot on your phone browser and then click Lambda symbol on the webpage to begin downloading the apk file.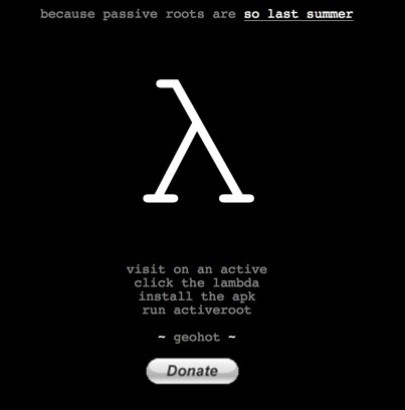 Run the apk executable file. A message confirming root installation should appear on the screen.
Now go to Google Play Store and download SuperSU (SuperSU is needed to manage superuser or root permissions and bypass Samsung's root blocker in the kernel).
Interested users may contribute their donations by clicking on the Donate button.
For further information and assistance, head over to the XDA Developer source page.