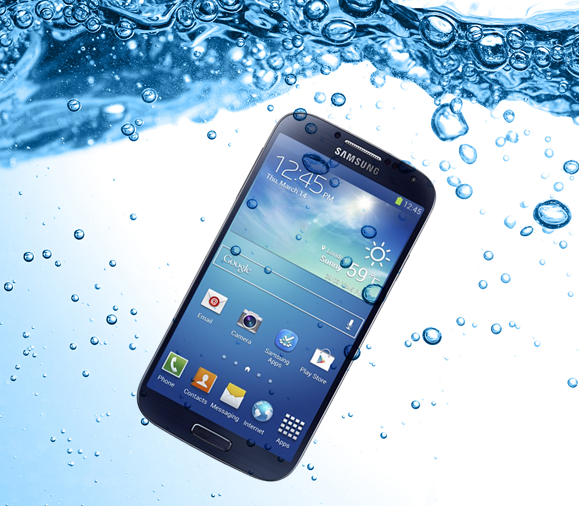 Samsung's Galaxy S5 comes with an IP67 certification that is rated to survive for half an hour when submerged under three feet (1 metre) of water.
On the other hand, Sony's Xperia Z2 flaunts IP58 certification that is rated to resist up to five feet of water for the duration of 30 minutes without damage to any internal components, thanks to its unibody design and sealed battery compartment.
Quite surprisingly, the Galaxy S5 holds its own by resisting damage to display, speakers and battery compartment when submerged in a bowl of cold water for the entire duration of 1hour and 20 minutes.
As the test video claims, the Galaxy S5 appears to be fully functional, despite droplets of water found on the edges of the screen and also on the back of the phone where the speaker is located.
On the contrary, the battery and SIM card of the S5 are apparently well-protected from even the minute droplets of water as some protective seal on its back cover keeps water from entering inside, as depicted in the demo video below: