With the market release of the Google Play Edition of Samsung Galaxy S4, the battery tests are out revealing the endurance of the new handset.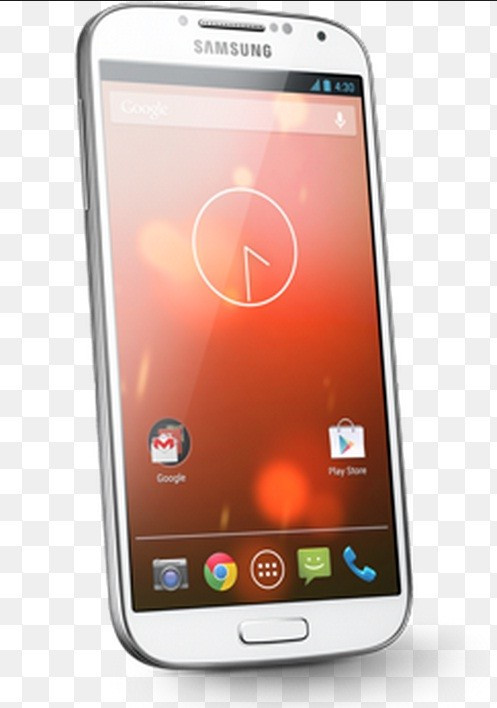 The Nexus devices have been hugely criticised for poor battery life. Surprisingly, the Google Edition of Galaxy S4, which is technically not a Nexus deice, performed fairly well in each individual battery test conducted by GSM Arene.
The Google Edition of Galaxy S4 runs with a 2, 600mAh battery that handles the Snapdragon 600 chip featuring a quad-core Krait 300 central processing unit with each core running at clock speeds up to 1.9GHz, paired with Adreno 320 graphics unit. This is the same processor that powers the international LTE version of the Galaxy S4, bearing model number GT-I9505, also known as the Snapdragon 600 variant of Galaxy S4.
To begin with the talk time battery test in which the Galaxy S4 Google Edition lasted for 12 hours and 37 minutes. This is almost five hours and 23 minutes less than the talk time offered by the Snapdragon 600 version of Galaxy S4. But the Google Play Edition of the device was ahead of the Exynos 5 octa-core variant of the Galaxy S4 by one hour and 36 minutes.
Huawei's large-screen smartphone, the Ascend Mate running with a bigger battery of 4050mAh, was the winner in the same test with an impressive talk time of 25 hours and 12 minutes.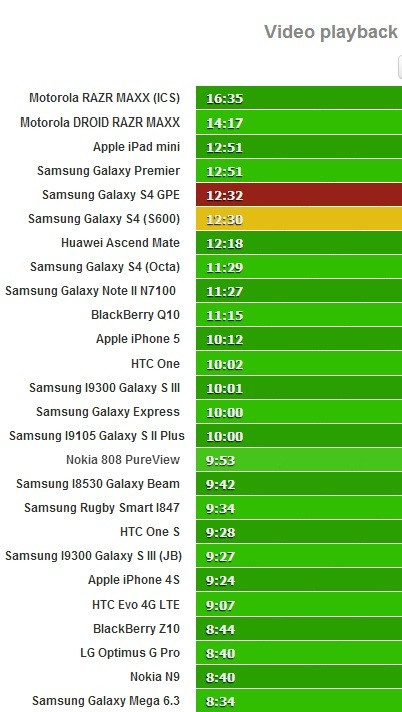 In the next two battery tests, namely web browsing and video playback, there are marginal differences between the battery lives of both Google Play Edition of Galaxy S4 and the Snapdragon 600 model.
As the web browsing test results suggest, the Google Edition of Galaxy S4 was just 11 minutes behind the Snapdragon 600 model which survived for seven hours and 24 minutes. Again the Google Edition device beat the Exynos 5 model which lasted for six hours and 58 minutes. HTC's flagship smartphone, the HTC One which uses the similar processor (clock speed 1.7GHz) grabbed the first place in the test with a web browsing life close to 10 hours.
The Google Edition smartphone, in the battery test for video playback, ran for 12 hours and 32 minutes; only two minutes more than the video playback by the Galaxy S4 Snapdragon 600 model. The battery of Exynos 5 variant drained out after playing video for 11 hours and 29 minutes. The Ice Cream Sandwich running Motorola Razr Maxx occupied the first position in the said test offering the longest video playback for 16 hours and 35 minutes.
The Galaxy S4 Google Edition scored an endurance rating of 63 hours as opposed to the Snapdragon 600 version which has endurance of 69 hours. This six hours drop in terms of endurance is due to the worse call performance otherwise, the Google Play Edition of Galaxy S4 has a quite better battery life.