The Snapdragon 600 quad-core variant of Samsung Galaxy S4 with model number GT-I9505 delivers longer battery life compared to the Exynos 5 octa-core variant bearing model number GT-I9500, according to battery tests.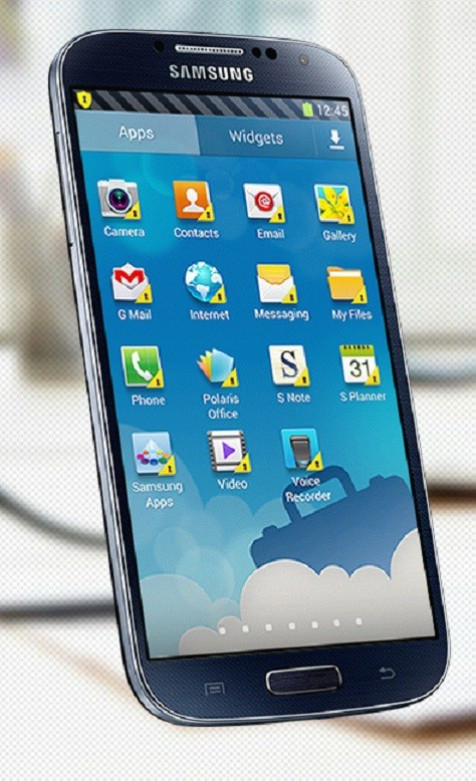 GSM Arena has conducted a range of battery tests which suggest the battery endurance capacity of Galaxy S4's Snapdragon 600 variant is more than the Exynos 5 variant, although both variants use similar battery (2, 600mAh).
As the talk time battery test suggests, there is a remarkable difference between the talk times offered by both the models of Galaxy S4. The octa-core model stayed for just 11 hours in the test; which is approximately eight hours less than the talk time of the Snapdragon 600 variant, at 18 hours and three minutes.
Unfortunately, the Exynos octa model of Galaxy S4 failed to match the talk time delivered by its major market rivals including Sony Xperia Z, both first and second generation Galaxy Notes, HTC One, Nexus 4 and HTC One X+.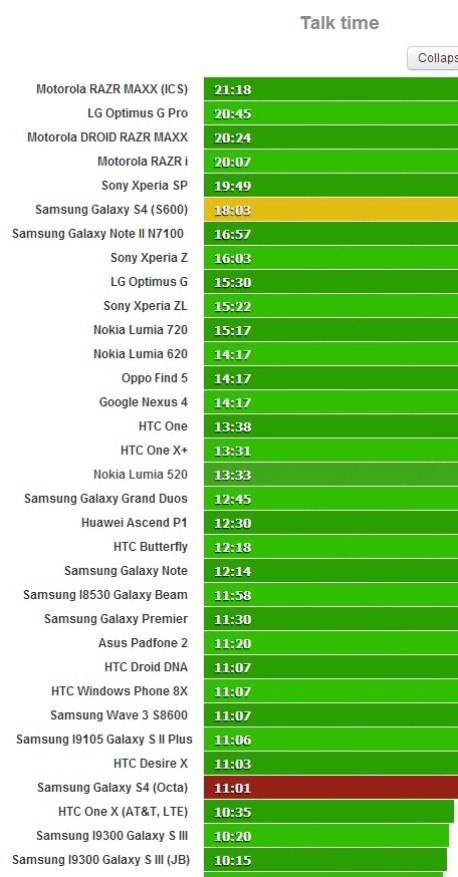 In the web bowing test, the Snapdragon 600 variant stayed for seven hours and 24 minutes as opposed to the browsing life offered by Exynos 5 variant at six hours and 58 minutes.
The results were similar again in the video playback test. The battery of Galaxy S4 Snapdragon 600 model drained out after staying for 12 hours and 30 minutes: which is an hour more than the video playback time delivered by the Exynos 5 model. Moreover, the Snapdragon 600 model was one among the top five performers in the video playback test.
According to the endurance rating, the Exynos 5 variant of Galaxy S4 can run for 65 hours in a single charge with one hour each of calling, web browsing and watching videos. The Snapdragon 600 variant, in contrast, can run for four extra hours with an endurance capacity of 69 hours.
It should be noted that the battery of Exynos 5 variant drains quickly with long calls on 3G network. Otherwise, Galaxy S4's Exynos 5 model is still one of the best performers in terms of battery life.