The mini version of Samsung's flagship phone Galaxy S4 Mini runs with a 1,900mAh battery to provide sufficient energy for the Snapdragon 400 chip featuring a dual-core processor clocked at 1.7GHz and the Super AMOLED qHD screen.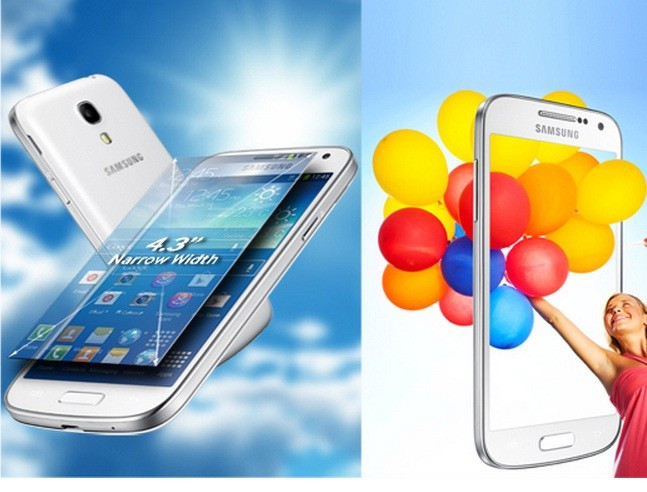 The S4 Mini delivers a talk time up to 12 hours, web browsing over 3G up to nine hours and video playback up to 10 hours. Now a range of battery tests conducted by GSMArena suggest that the Galaxy S4 Mini performed fairly well and even outperformed the official battery ratings.
The S4 Mini, as the talk time results suggest, offered a quite impressive battery life for 3G calls. It lasted for 13 hours and 10 minutes which is about five hours less than the talk time by the Snapdragon 600 variant of Galaxy S4 but two hours more than the talk time by the Exynos 5 varinat. Huawei's large-screen smartphone, the Ascend Mate featuring a 6.1in display delivered the longest talk time for 25 hours and 12 minutes in the test.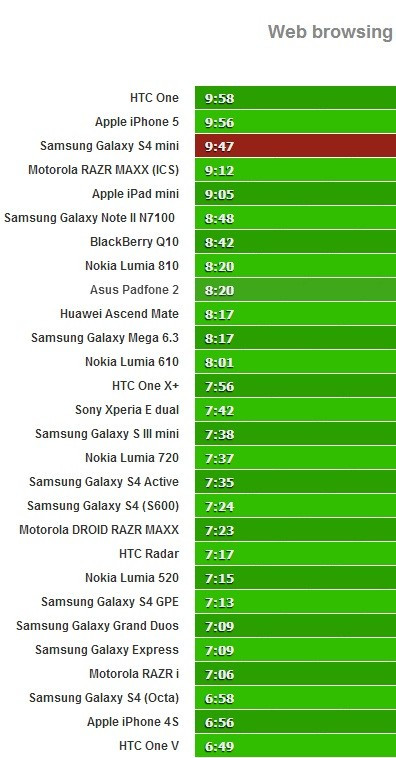 The web browsing result was impressive again. The Galaxy S4 Mini grabbed the third position in the test with a web browsing life of nine hours and 47 minutes. The S4 Mini was just 11 minutes behind the HTC One which was the winner in the test with browsing life of nine hours and 58 minutes.
The results were similar again in the video playback test with Galaxy S4 Mini retaining the third position by staying for 13 hours and 12 minutes. Although, the S4 Mini failed to beat the ICS version of Motorola Razr Maxx, which delivered longest video playback of 16 hours and 35 minutes, but it was ahead of several rival devices including both the variants of Galaxy S4.
The compact version of Galaxy S4 scored an endurance rating of 54 hours which means it can run for 54 hours in single charge with one hour each for calling, web browsing and watching video. Unfortunately, this fall in the endurance rating is said to be due to the more battery drain in the stand-by mode. If Samsung improves the stand-by time with future firmwares, then the Galaxy S4 Mini will be one of the longest-lasting smartphones.
Those who wish to root their devices may follow here for a guide to root Galaxy S4 Mini and install ClockworkMod recovery.
Also read- HTC One Mini Vs Galaxy S4 Mini