Galway Horror: 800 Dead Babies Found in Septic Tank at Irish Home Run by Nuns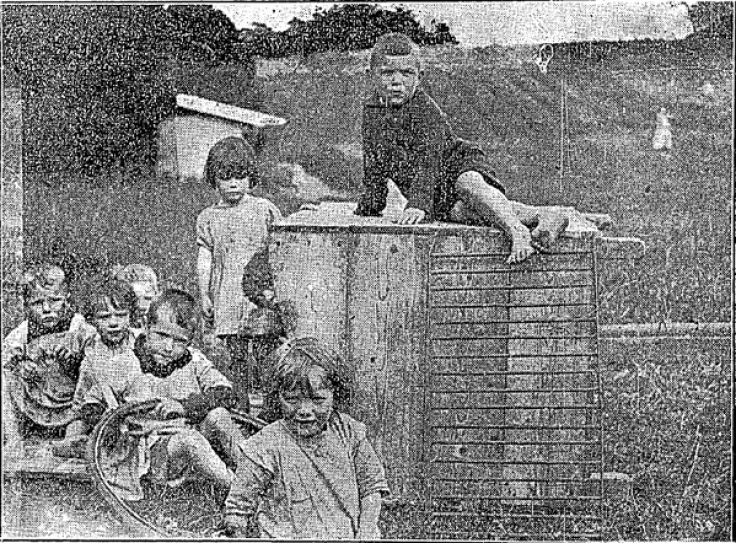 The bodies of nearly 800 abandoned babies are believed to be buried in a massive septic tank in Ireland as part of a cover-up dating back to the 1920s.
The grim findings, which are now being investigated by police near what is now a housing estate and playground in County Galway, were revealed by local historian Catherine Corless.
The 796 babies are thought to have been interred alongside what was called "The Home", run by Bon Secours nuns in Tuam. The proprietors took in "fallen women" and "illegitimate children" between the 1920s and 1960s.
Historical records, collected over the years by Corless, reveal these babies died from malnutrition, neglect and other diseases such as measles and TB before they were dumped in a concrete tank - without even a coffin.
"The bones are still there," Corless told the Washington Post, "The children who died in The Home, this was them.
"If you look at the records, babies were dying two a week, but I'm still trying to figure out how they could put the bodies in a septic tank.
"Couldn't they have afforded baby coffins?"
The burial site may now be excavated following a formal complaint to Ireland's Police, the gardai.
A relative of one boy who lived there, William Joseph Dolan, failed to find his death certificate although records in the home stated he had died.
A source close to the investigation told the Daily Mail: "No one knows the total number of babies in the grave.
"There are 796 death records but they are only the ones we know of.
"God knows who else is in the grave. It's been lying there for years and no one knows the full extent or total of bodies down there."
Corless has now established a group called the Children's Home Graveyard Committee to erect a memorial.
She said: "People who had relations there are the most interested. They are delighted something is being done.
"When I was doing the research, someone mentioned there was a graveyard there for babies but I found out there was more to it than that."
Corless also said in 1995 several boys had found the mass grave, which lay beneath a cracked piece of concrete.
"The boys told me it had been filled to the brim with human skulls and bones. They said even to this day they still have nightmares of finding the bodies."
© Copyright IBTimes 2023. All rights reserved.