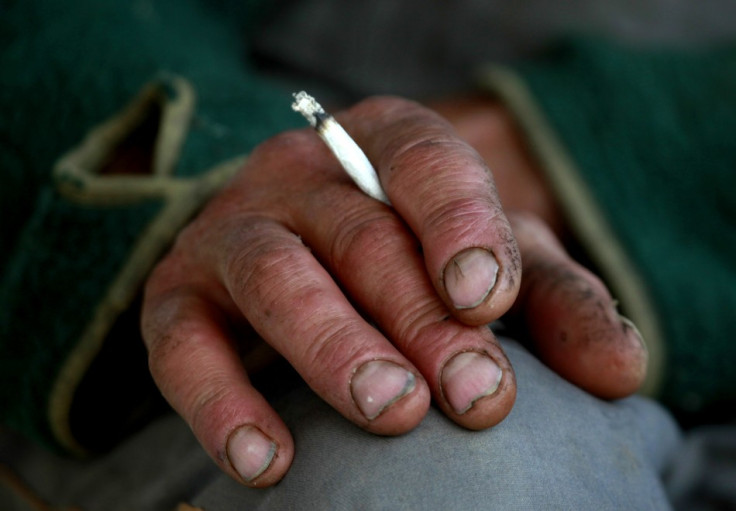 Gambian diplomats who abused their diplomatic status to sell tax-free tobacco form the country's London embassy have been found guilty of cheating the UK taxpayer out £4.8m.
The gang ordered 29 tonnes of rolling tobacco over a three-year period, importing more than half-a-million 50g pouches for personal or use by the Gambian Diplomatic Mission.
Much of the tobacco was sold from the embassy itself, the Crown Prosecution Service said.
Deputy head of the mission Yusupha Bojang was among seven people found guilty of conspiracy to cheat the Inland Revenue at Southwark Crown Court in London.
An eighth defendant was found not guilty and fell to the floor in tears after the verdict was read aloud.
Prosecutor Jane Bowsey QC said: "This case is about the systematic abuse by these defendants, all of whom were connected in one way or another with the Gambian Diplomatic Mission in London, of the system of which allows Diplomatic Missions and their staff based in the UK to order goods free from both Excise Duty and VAT.
"The abuse of the system by these defendants led to a loss to the British Revenue of Excise and VAT not paid of just short of £4.8m in the three-year period of the indictment."
CPS prosecutor Lisa Rose thanked the government of the Gambia, which waived diplomatic immunity for four of the defendants.
"The public should have confidence that in cases where our tax systems have been exploited, all steps will be taken to ensure that diplomatic staff cannot commit offences and then hide behind diplomatic immunity," she said.
The defendants were remanded in custody and will be sentenced on Wednesday 10 December.