UPDATE 2: PwC has announced that 277 of Game Group's 609 stores will be shut with immediate effect, with 2104 retail jobs being lost, making up 40 percent of the workforce. A further 15 jobs have gone at the group's head office, also.
UPDATE: MCV reports that 300 of the 609 branches of Game and Gamestation in the UK are closing immediately, with numerous reports on Twitter and message boards that shops are closing on Monday afternoon up and down the country.
Game Group entered administration on Monday, putting 6,000 UK jobs and a further 4,000 internationally at risk as the future of Game and Gamestation looks uncertain.
PriceWaterhouse Cooper (PwC) will be dealing with the administration process and is hopeful that a sale of the business is achievable, which could save at least some of the more profitable Game and Gamestation shops.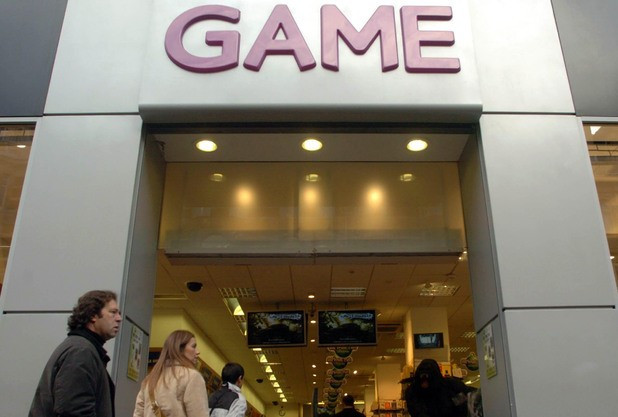 The next step will be for PwC to cut costs and introduce dramatic reductions in spending. While smaller, less successful branches may be closed, efforts will be focused on providing profitable stores with stock and to pay staff wages.
While in administration a company can continue to trade and PwC will now be looking for a buyer to take over Game Group - current speculation surrounds Royal Bank of Scotland, claiming it is working with some of the group's other lenders on a rescue package.
When entering administration a firm such as PwC is brought in to take control - Game Group CEO Ian Shepherd has resigned - and the group is now protected from its creditors. If a buyer is not found then the group's enormous rent, wages and tax bills may never get paid in full.
Game will now be given some time to restructure itself in a way that will allow it to survive.
RBS is believed to be looking to roll Game Group's £85m of debt into a new company and to reduce the number of stores. Over recent weeks US rival GameStop, OpCapita - which bought Comet last year for £2 - and Walmart have all been rumoured to be interested in buying the group.
If, however, PwC is unable to find a buyer for Game Group, then the group will go into liquidation and its assets - such as stock, delivery vehicles and any owned premises - will be sold off.
The news of Game Group's demise has had a positive knock-on effect, with independent video game shops reporting a boom in trade. IBTimes UK spoke to Barkman Computers in Kingston.
IBTimes UK explains what went wrong for Game and Gamestation here.