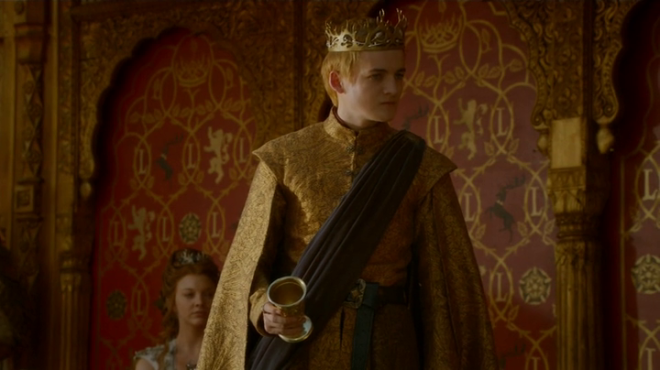 A major character has been killed off (again!) in Game of Thrones. The second episode of Season 4 featured an early death of one of the show's primary characters which, not surprisingly, had fans rejoicing.
Showrunner Dan Weiss said about the episode, "By the time you get to the ninth episode, the end of the season, it's expected that something momentous is going to happen. Doing something this world-changing in the second episode seemed fun to us."
GoT Season 4 SPOILERS
The episode titled The Lion and the Rose had a happy ending of sorts as it featured the death of King Joffrey. Now people who have already read the book might know who poisoned the tyrannical boy king but for others who are more eager to know the killer's identity, it is revealed below.
Although Joffrey pointed at his uncle, Tyrion Lannister, as he lay dying from the poison he'd consumed – and even though Tyrion had many reasons to kill the spoiled king – he is not the real culprit.
Here is what really transpires (via Kotaku):
Olenna Tyrell, Queen Margaery's grandmother, asked the Tyrell women to buy the best necklaces in the land, and then presumably gave one of those necklaces to Ser Dontos.
In one perplexing scene in the season opener, Sansa Stark is approached by Ser Dontos and given a necklace with seven purple crystals dangling from it.
That necklace is worn by Sansa at the wedding, and when Olenna approaches Sansa at the table to give her condolences regarding the horrible deaths of her mother and brother, she touches the crystals around her neck. If one observes closely, when Olenna leaves, the necklace around Sansa's neck has one crystal less.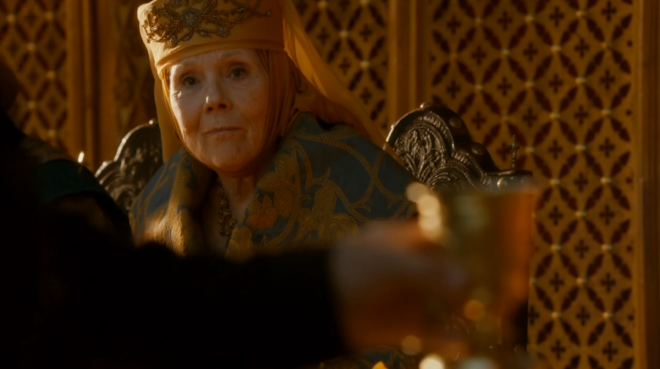 Apparently, Olenna had the necklace made, got it into Sansa's hands, then took the crystal from it – a poisonous sparkler called 'The Strangler' which she dropped into Joffrey's cup.