A major story arc from Game of Thrones will not feature at all in Season 5 of the popular HBO series.
Kristian Nairn, who plays Hodor in the series, recently spoke to Australia's 7.30 and revealed that he and co-star Isaac Hempstead-Wright, who plays Bran Stark, have a year off from the show.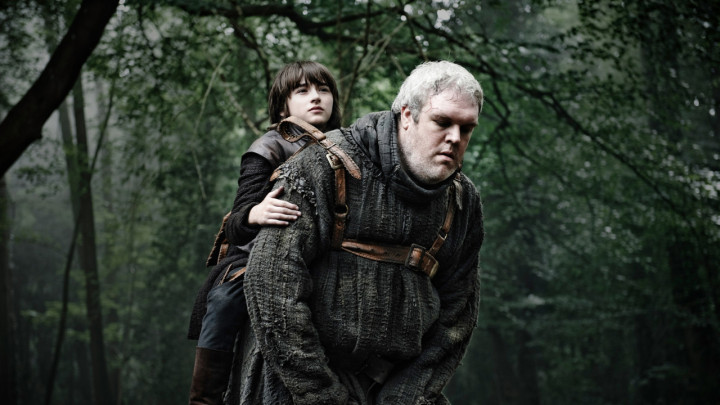 "We're not actually in Season Five, by the way. We have a season off. We have a year's hiatus," he said. "Solely because, I imagine, our storyline is up to the end of the books. So I get a year off now to do Rave of Thrones and gallivant all over the world."
This development seems to be in tune with what author George RR Martin said earlier about how certain characters might not appear in the new season.
"He has recently done something similar in the books, with his two most recent novels completely leaving out popular characters to focus more completely on others and return to the dangling plot threads at a later time," states a Comicbook.com report.
Game of Thrones Series Ending Theory
Game of Thrones is notoriously famous for the 'defeatist' nature of the show where the 'bad guy' keeps winning. However, maybe that's just part of a series finale build up Martin has in mind. Maybe there's a reason that in a show where the main characters are killed off left, right and centre, most of the Stark kids are still alive.
By now, if someone was to argue saying that the show will end with the Starks eventually getting their revenge and reclaiming Winterfell, fans may not necessarily buy it. But the fact that it sounds so unlike Game of Thrones may just as well work for the series as its big unexpected ending.
Several theories about how Game of Thrones might end have been circulating the web. Martin even spoke about it recently during a Q&A session at the Edinburgh International Book Festival, last month:
"So many readers were reading the books with so much attention that they were throwing up some theories and while some of those theories were amusing bullshit and creative, some of the theories are right," Martin said.
It remains to be seen how things eventually unfold in the popular fantasy drama. Game of Thrones Season 5 is expected to return in April 2015.