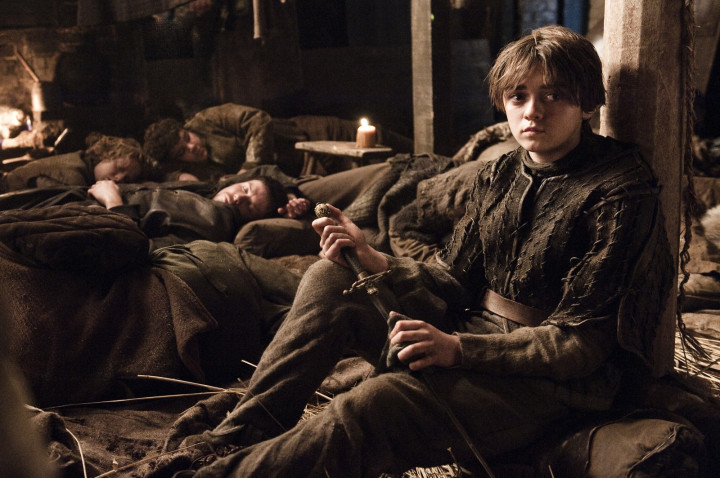 After a bloody and turbulent fourth season of the hit HBO series Game of Thrones, fans are already speculating what the next installment has to offer.
The fifth season will find Arya Stark continuing with her journey to Braavos, as the fourth season finale saw her board the ship bound for the great land.
According to reports, she will be welcomed by an elderly man into the mysterious guild of the Faceless Men in Braavos. Also, the leaked scene photos suggest that Arya will find herself in The House of Black and White, surrounded by statues of the gods.
Game of Thrones star Maisie Williams teased some thrilling details for the next season of the hit HBO show, and dished that her character is winding down a "twisted" and "disturbing" path.
In an interview with Yahoo UK, she said, "You might not recognise Arya this year."
"You pick him up kind of already at that stage and then you find out so much more about him before. And, it's the same with Arya, although we're actually seeing that twisted path, which is almost more disturbing than you hating a character and then realizing they're actually quite good."
"To actually see one of your favorite characters - of such a lovely young, funny girl, slowly be chipped and chipped away into something completely else, I think, even for me, it was really hard to play, and I'm reading scenes, like, 'God, this is not the Arya that I thought I was going to be playing,'" she said.
"And yeah, it's different and I really, really hope people still continue to follow her storyline," she added.
Daenerys Targaryen's Life at Stake?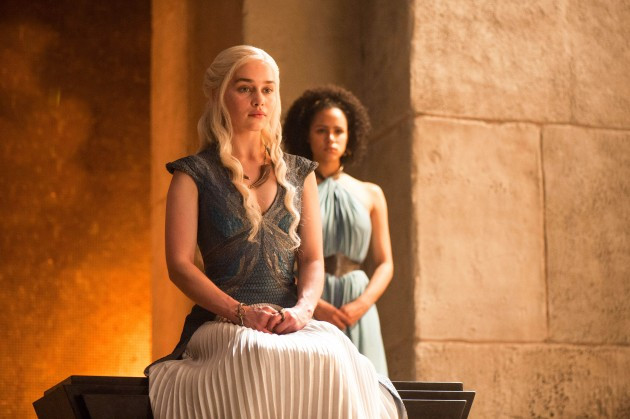 Meanwhile, Daenerys will sentence a slave to death and Daario carries out the execution. Immediately, chaos starts, and there ensues a big fight between the former masters and slaves. All this will happen right in front of Daenerys.
According to spoilers released by WatchersOnTheWall, a new character, who will play a pivotal part in Daenerys's story arc, will join the cast of the show. Apparently, his name is Luther, and he has supposedly got enough charisma and vileness running through his veins to make him a dynamic character who will prove to be an antagonising force in The Mother of Dragons' life. Spoilers suggest that he will be responsible for the outcomes and fates of two slaves in the series.