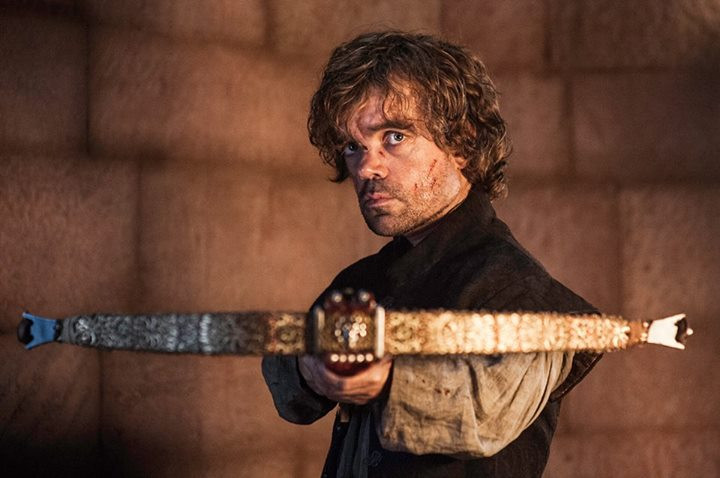 Game of Thrones Season 5 filming is in full swing in Croatia and some fans have managed to get some on-set footage and pictures revealing a scuffle sequence in the Croatian set, and the makeover of Tyrion Lannister and Arya Stark.
Tyrion, who managed to escape the death sentence with the help of his brother Jaime Lannister, has left King's Landing and is on his way to a safe haven.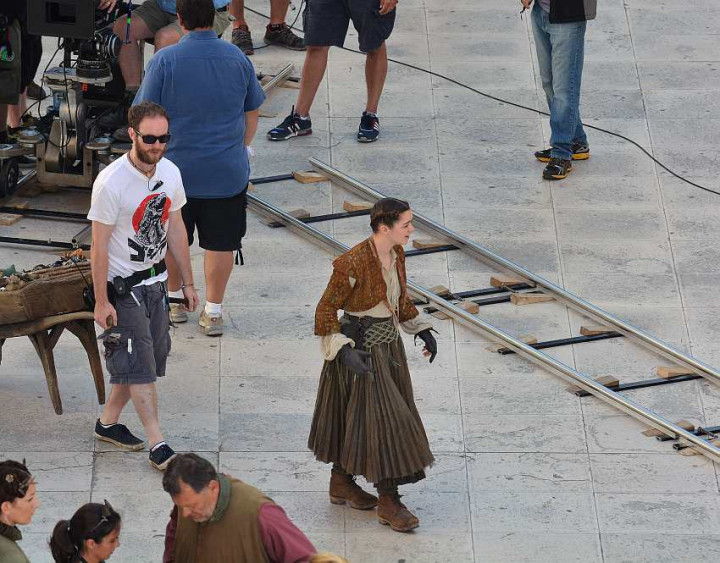 In the pictures posted on Imgur, Arya can be seen in a whole new avatar as she ditches her boyish outfits for a brown long-sleeved blouse and long skirt.
The youngest Stark daughter can also be seen with braided hair and roaming around in what appears to be the Free City of Braavos, WhoSay suspects.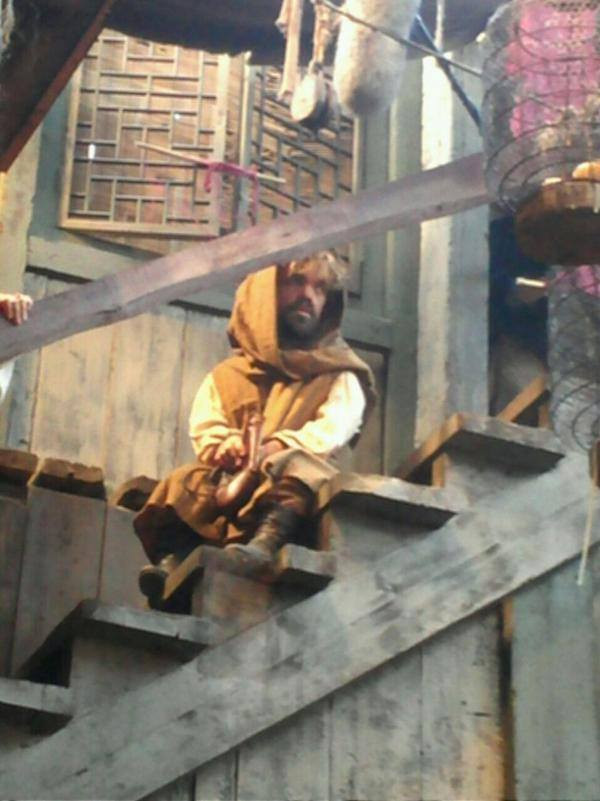 Meanwhile, the dwarf Lannister was spotted in a hooded attire while still carrying that intense look from the previous season.
According to the website Lightlybuzzed, the poor men are the Faith Militants fighting with Loras Tyrell in the King's Landing.
The website suspects Loras will travel to Dragonstone to lift a siege and later may become Margaery's champion.
The video also shows the Faith Militants, who according to the book A Song of Ice And Fire, are the Poor Fellows who are humble towards commoners and women.
Meanwhile, Croatian website JutarnjiList has released a set of pictures of the Poor Fellows walking down the streets of King's Landing with a red star carved on their forehead.
Click here to check out the pictures.
Will Tyrion and Arya manage to reach safe haven to plan their fatal moves for King's Landing? What vital role will the Faith Militants play in HBO's smash hit fantasy drama?
All questions will be answered when the Game of Thrones returns in 2015 with Season 5.