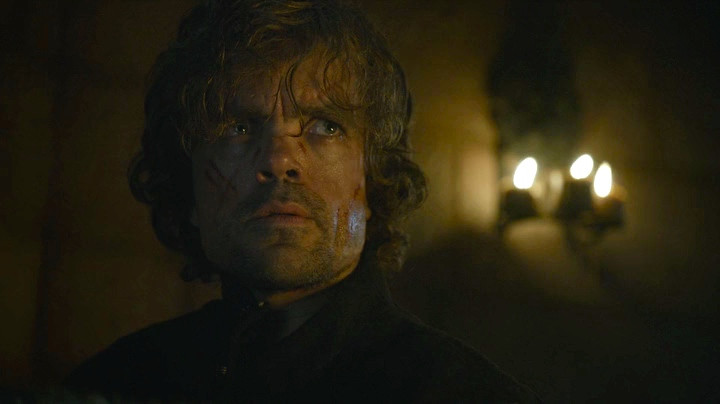 Game of Thrones Season 4 is over with a shocking yet satisfying finale but fans are more than eager to know what happens in the next season, which is slated for a spring premiere in 2015.
HBO's smash hit fantasy series holds the record for shocking twists and game changer scenes and they continued their tradition with the Season 4 finale episode.
Warning: Spoilers Ahead, Read at Your Own Risk
The Season 4 stood to its slogan 'All men must die' and literally killed off all the major and popular characters in the series. The finale came as a pleasant surprise when Tyrion Lannister defied death once again when his brother Jaime helped him escape execution.
Tyrion left King's Landing but not empty handed. He stormed into his father Tywin's bedroom where he caught him red-handed with his 'only' love Shae. The dwarf Lannister murders them both before saying goodbye to the city that caused him immense pain and humiliation.
The Season 5 will throw light on his next move and how he will avenge Cersei's misdeeds against him.
However, there are reports that Season 5 might be entirely different as it will follow George R.R. Martin's yet-to-be-finished novel from the A Song of Ice and Fire series.
So what is next for Tyrion, how will the Stark sisters avenge their family's tragic fate at the hand of the Lannisters and how Daenerys will fair as the ruler of the city of Meereen and will she be able to control her dragons? Fans are looking for a lot of answers in the next season.
It is an open secret that Martin is yet to finish the novel that will be adapted for the Season 5 of GOT. As the Season 4 went off track from the novel, fans are worried if the upcoming series will derail the plot further.
Going by the Martin novel, entertainment website Wetpaint suspects that after her Hound's death, Arya will make it to Braavos city and then towards the House of Black and White.
Entering into her adulthood, she will have a dramatic transformation and will get trained by the Faceless Men to become a deadly assassin in Season 5.
Daenerys, on the other hand, will rule longer in the slave city of Meereen, but eventually will face a revolution by her people.
Hizdahr zo Loraq, who was introduced in Season 4, will offer help to Dany with a marriage proposal and eventually take over the slave city, the website reported.
Daenerys may also abandon Meereen and fly to Dothraki Sea with her dragon child.
After escaping King's Landing, Tyrion will try to search for Daenerys. However, on his way, he will be attacked by stone men and later will be sold as a slave in Meereen.
This might be the beginning of the doom of the Lannisters as all their enemies will be loaded with a power attack.
Keep watching this space for more spoilers on your favorite show Game of Thrones Season 5.