Game of Thrones is coming. After almost a year, some frustratingly vague promos and multiple Kit Harrington "spoilers", the highly anticipated new series of the HBO fantasy epic is on the horizon and millions of fans across the globe are waiting with baited breath for their next fix.
Aside from finally learning the fate of Jon Snow, the new episodes will no doubt bring with them more fascinating storylines, violence and nudity by the bucketload. Some consider this it a scathing indictment of the show; others just call it gripping TV.
Male and female genitalia alike have been a major talking point with Game of Thrones, with many viewers pointing out that there are a disproportionate number of female characters stripped off in scenes compared to their male counterparts. It doesn't help that brothel life is constantly glorified and the rape scenes feel uncomfortably real. Earlier in April, Emilia Clarke, who plays the mother of dragons on the Emmy-winning show, lent her voice to the "free the penis" movement and revealed that she wants to see more men naked on our TV screens.
"I feel like there's a little bit of inequality with the amount of nudity that happens with women," she said during an appearance on James Corden's Late Late Show. "This woman in particular, and that happens with the other guys. I just think that should be even." Her comments were applauded by fellows guests, Broad City stars Abbi Jacobson and Ilana Glazer.
Despite the criticism the show has faced for it extraneous nudity and calls for it to come with a NSFW warning, there is no denying that it's not short of strong female leads. Whether you are gripped by Daenerys' stern delivery, sword-wielding Arya Stark's survival spirit, master manipulator Margaery Tyrell or even the cast-iron villain that is Cersei Lannister, it should be praised for its portrayal of complex and captivating women.
While it can sometimes be misconstrued that being a strong women means "acting like a man", Game of Thrones explores the different layers of femininity and power. Take Sansa Stark for example. The flame-haired daughter of the betrayed Ned Stark has struggled to win over fans because she possesses what many consider "feminine traits". But if you analyse her character, you will realise that she is not weak. How else could you explain her courage to escape after the trauma of watching her father being beheaded, sexual assaulted and losing her entire family.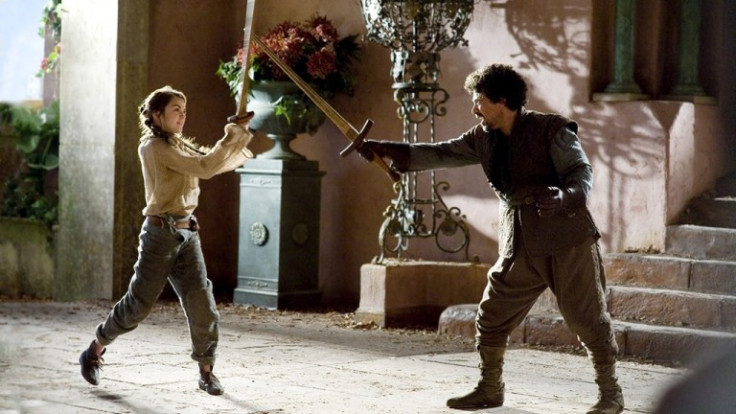 And season five's finale brought with it one of Game of Thrones' most powerful scenes to date: Cersei Lannister , played by Lena Headey, was stripped and made to do the "Walk of Shame" through the crowded streets of Westeros to atone for her sins. Vulnerable and broken, she was nothing like Cersei we loved to hate.
So does it matter that a few of the women are scantily clad if the majority face whatever life throws at them and come out fighting? The short answer is yes, misogynistic undertones should never be ignored. Game of Thrones is a revolutionary show that continues to push boundaries, and it is important to have strong female characters that fans can relate to on screen. Among the fight for gender equality, the show should be considered a small victory for feminism even if the well of gratuitous sex isn't drying up any time soon.
The Free The Penis campaign is a commendable attempt to challenge gender roles, sexualise men for a change and even the playing field. It may even take back some of the societal power over women's bodies. But rather than constantly focus on whose naked and who isn't, the emphasis should be placed on creating more shows with strong female leads that the younger generations can aspire to, because as we all know fictional narrative's hold great power.
Game Of Thrones will premier season six on 24 April on HBO at 9pm ET.