Game of Thrones meets politics: Tyrion Lannister or Donald Trump for president?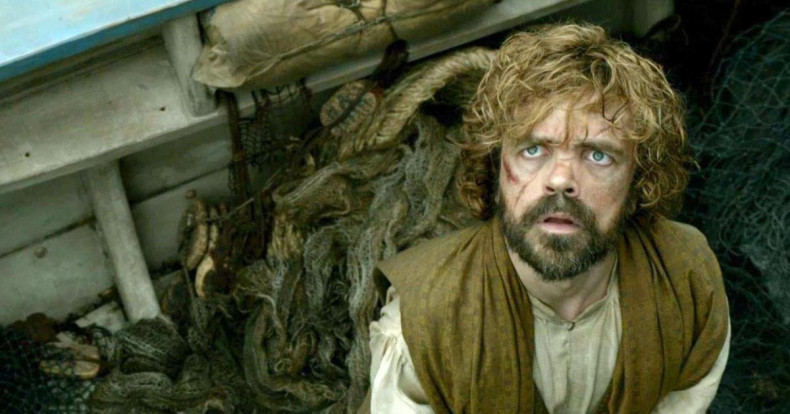 Citizens of America have spoken, and they'd rather Tyrion Lannister run the US than their current choice between Donald Trump and Hillary Clinton. As fans gear themselves up ahead of the Game of Thrones season six premiere on Sunday 24 April, they seem to want a lot more from the cast than just acting.
A poll conducted by SurveyMonkey revealed that, after a gruellingly contentious primary season, there appears to be one GoT character with quality leadership skills that could appeal to both Democrats and Republicans. The survey resulted in a draw between Tyrion Lannister and Bernie Sanders, whilst Democrat front-runner Clinton came in at third place and Republican presidential candidate, Trump, dwindled at a disregarded fifth.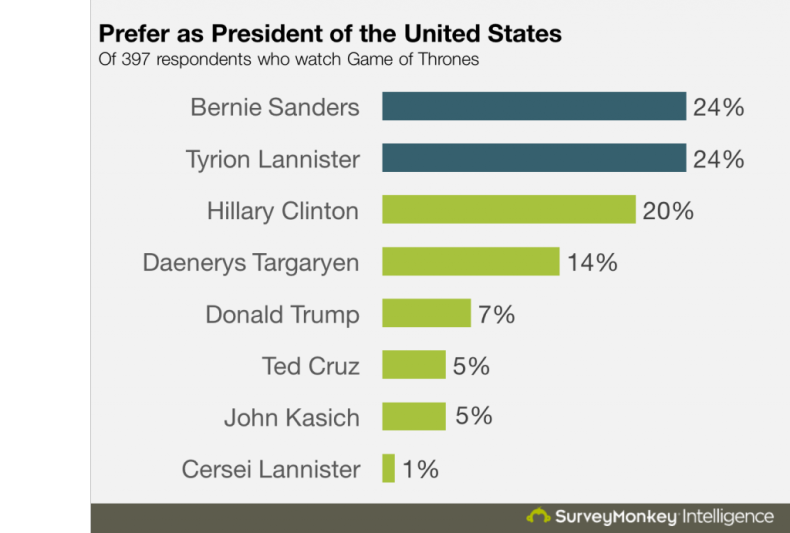 In figures, Tyrion and Sanders are neck and neck with 24% of the vote, Clinton is at 20% followed by GoT's very own Daenerys Targaryen at 14% and Trump with a measly 7%. To be fair, we do think Daenerys' luxurious peroxide locks would look fabulous in the White House.
Despite Tyrion acquiring political support from all ends of the political spectrum, Americans still prefer The White House over the Iron Throne, with 75% of respondents picking the US as a better functioning government than the Seven Kingdoms. So it's not all so bad for the government, after all. And interestingly, among voters who gunned for Tyrion, 40% leaned liberal, 31% were conservative and 29% were something else.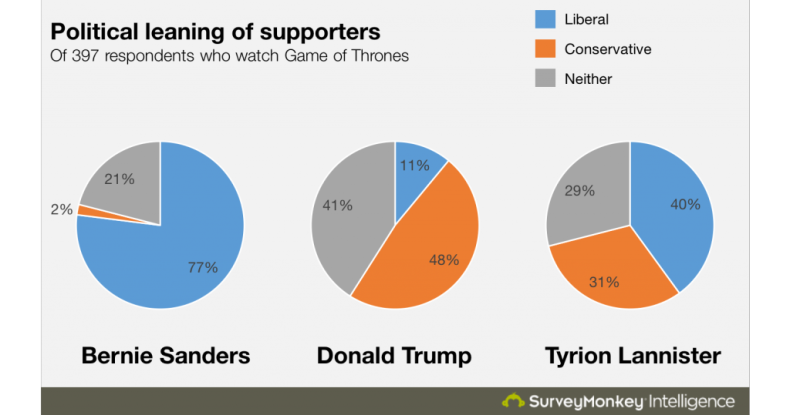 In another poll, the site asked users if they think Jon Snow is really dead, to which a staggering 75% believing he is still alive and will return to the new season. Kit Harington, who plays Snow, has countlessly confirmed in television interviews that he will no longer take part in the hit HBO series and only appears in season six as a corpse.
He said: "I am no longer involved in the show, so any secrets that are with the show, I don't actually know anymore, so it becomes very easy, Jonathan," whilst appearing on The Jonathan Ross Show.
IBTimesUK asks our readers: Who would you like to become President of the United States?