Winter is finally here, and so is another long season of planning, plotting and cheating! The seventh season of Game of Thrones might not have featured big fights or major wars, but it was instrumental in paving the way for the upcoming Great War.
If anything, S07 was filled with minute but key details – one of them being Tyrion Lannister's not-so-pleasant expression as he realises the romantic alliance between the wolf and the dragon. Jon Snow and Daenerys Targaryen's love-making scene has indeed stirred debate with most believing that a concerned Tyrion is not quite happy with the union.
In fact, Game of Thrones fan theories have even claimed that the youngest Lannister might have had a change of heart after his meeting with Queen Cersei. So is it possible that Tyrion is planning to double-cross Jon and Danny after realizing his role in the destruction of the Lannister clan?
"Tyrion always seemed three steps ahead," episode 7 – The Wolf and the Dragon – director Jeremy Podeswa suggested, explaining the young Lion's complicated motives.
"As long as there is a professional alliance between Dany and Jon," says Podeswa, "that's something that everybody wants."
"But when things get personal, then people make decisions based on their emotions, and that can complicate matters going forward, so I think [Tyrion] sees the potential here for things to get very messy," she explained to The New York Times.
Although Podeswa didn't touch upon the topic of a possible Tyrion-Cersei team-up in Game of Thrones season 8, she did dismiss another popular theory that predicts the Lannister scion might be in love with the Dragon queen.
"Everyone seems to be in love with Dany, in a way, and I think Tyrion's a little bit in love with her. But I don't think it's an actual romantic love," the director said.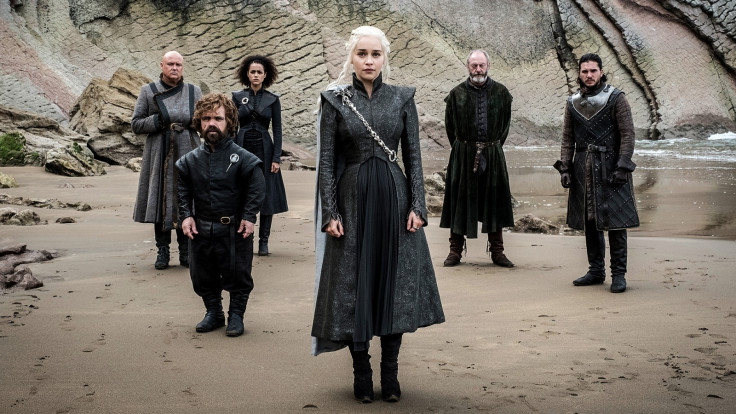 She continued, "There's a huge respect for her, and maybe there's a slight romantic element to that, but it's more of a jockeying in terms of who has real power," also teasing about a complicated relationship between Jon and Ser Jorah – who has left no stones unturned in showing his affection for the Khaleesi.
"Jorah, who really is in love with her, his relationship with Jon is complicated in a different way. With Tyrion, it's all about who is going to have sway over her," Podeswa added.
Game of Thrones season 8 is expected to return in the summer of 2018.