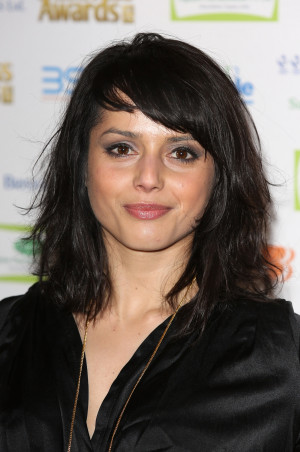 ITV are set to launch a hospital drama to rival BBC shows Casualty, Holby City and Doctors, but viewers will have to be patient (geddit?) because filming only began in 2016 and there is currently no air date.
Set in the tropical paradise of Goa, India, the new medical drama will be called The Good Karma Hospital and ITV confirmed commission of the new six-part series from Tiger Aspect Drama.
The contemporary series is expected to be vibrant and colourful and follows a team of British and Indian medics as they deal with work, life and romance at an over-worked and under-resourced cottage hospital.
Familiar faces including Amanda Redman, Amrita Acharia, Neil Morrissey and Phyllis Logan all have leading roles in the show based in a coastal town in tropical South India.
It tells the story of a British-Asian junior doctor named Ruby Walker – played by Acharia, who shot to fame as Irri in HBO series Game of Thrones – who arrives at the run-down Good Karma Hospital to join a dedicated team of exhausted medics.
The hospital is run by a gloriously eccentric Englishwoman, Lydia Fonseca (Redman), and it never turns a patient away, from locals to ex-pats and even tourists. It'll no doubt be an exotic competitor to the likes of Casualty and Holby City in its stunning location, unusual medical cases and unforgettable characters.
The series sets out to mix the heartbreaking with the humorous as the doctors, nurses and patients discover that the hospital is more than just a rundown medical outpost – they count it as home.
The new ITV show was commissioned by Director of Drama Steve November and Controller of Drama Victoria Fea. November said of the new venture: "Dan Sefton's scripts are beautifully written and deal with themes we'll all identify with – love, loss, relationships, family conflict, facing adversity and the importance of seizing the day. The Good Karma Hospital is a feel-good drama full of warmth and characters we will love."
And the drama is in good hands, as it will be executive produced by Will Gould, Frith Tiplady and Iona Vryolyk – the people responsible for Peaky Blinders, Ripper Street and Cuffs.
Gould, Tiger Aspect Drama's joint MD and Executive Producer said:"Dan has created a wonderful world in his scripts - so vibrant and evocative you can taste them. We're so excited to be working with him to bring a little bit of the magic and wonder of Goa to the ITV audience."
Actress Redman said of the new medical series: "I leapt at the chance to play Dr Lydia Fonseca. She is a great character and the scripts are terrific. I have always loved India and Sri Lanka. The people and varied cultures are fascinating, so spending time filming here couldn't be better." Mirror Online reports.
She added: "I also love the food, but will have to try and restrain myself. Easier said than done!"
Details of the release date of The Good Karma Hospital will be confirmed in due course.
Amrita Acharia in Game of Thrones: