While Game Group files for administration, American rival GameStop announces a stronger financial outlook than analysts had predicted, with sales and earnings expected to increase.
Reuters has reported that GameStop CEO Paul Raines said in an interview that the video game retailer had taken market share from competitors over the last year and that business was looking up for 2012.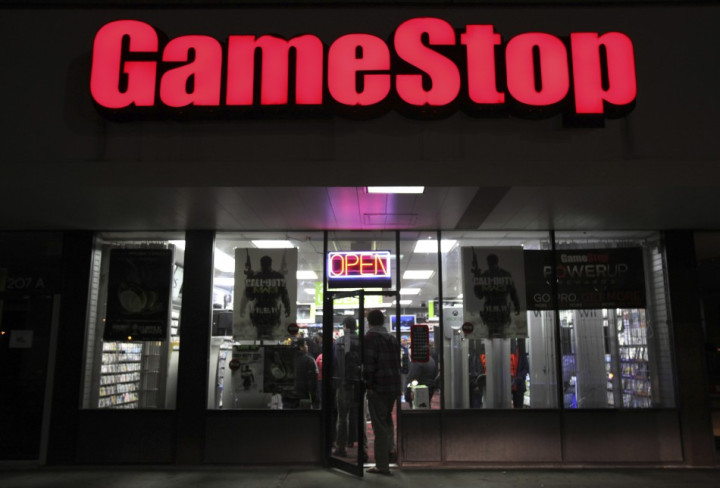 Raines said: "I think the market will like our outlook. Our digital growth and pre-owned and mobile growth will give is a pretty healthy earnings and margin improvement."
While Nintendo - along with EA and others - refused to give Game Group any stock this month for fear that the retailers would be unable to sell enough to pay for it, GameStop believes that the launch of Nintendo's upcoming Wii U console will boost profits.
GameStop expects to open 100 new shops over the next year, but will also close around 150, keeping the total number globally at around the current figure of 6,200 shops.
Game Group owes £100m to debtors, including a £21m rent bill due this Saturday and £12m in wages due by the end of March. On the other hand, GameStop in the US claims to have a "clean balance sheet with no debt" and is focused on digital sales - something Game Group failed to capitalise on.
It was rumoured last week that GameStop would be interesting in buying the failing Game Group, but no official announcement has yet been made. This may change soon, however, as Game looks to call in administrators imminently.
GameStop makes healthy returns on the second-hand market, buying used games from customers and selling them again at discounted prices. Game and Gamestation - both owned by Game Group - do this, but are often criticised for offering poor exchange rates for nearly-new games.
Ironically, this news of Game's failure broke less than an hour before the Game-sponsored Video Game BAFTAs kicked off. IBTimes UK was at the awards ceremony and spoke to industry insiders about the future of gaming and why Game, with its 600 UK retail stores and 6,000 staff, had failed.
Philip Oliver, co-founder of Blitz Game Studios, spoke exclusively to IBTimes UK, saying: "The industry is in turmoil. We've always said that the amount of power in portable devices that have been brought to the market is fantastic, and of course you've gone away from boxed products and traditional distribution so costs of distributing games drops right down."
We also spoke to Ian Livingstone, CEO of Eidos, who said that the video game industry is booming, and that it is merely moving to a new 'freemium' business model. Unfortunately, it seems that Game Group missed out, while GameSpot is going from strength to strength.