Tottenham Hotspur winger Gareth Bale has reaffirmed his commitment to leave White Hart Lane for a spell in Europe, despite manager Andre Villas-Boas urging the Wales international to sign a new contract to end speculation regarding his future.
The PFA Players' Player of the Year, Young Player of the Year and FWA Football of the Year has been unrelenting in his desire to move to the continent at some stage in his career.
Having become the third Tottenham player to reach the tally of 20 goals in a single Premier League season, rumours regarding a possible move to Real Madrid, whose fans have voted Bale as their most sought after player this summer, or Barcelona have continued to persist despite the Welshman signing a one-year contract extension under renewed terms until 2016 last year.
Following a season in which the 23 year old has scored 29 goals in 52 games for club and country, Bale has been compared with both Lionel Messi and Cristiano Ronaldo.
With Tottenham yet to secure a Champions League place for next season, fears are abound that Bale could leave the north Londoners as early as this summer with the club destined to remain on the peripheral of the Premier League title race.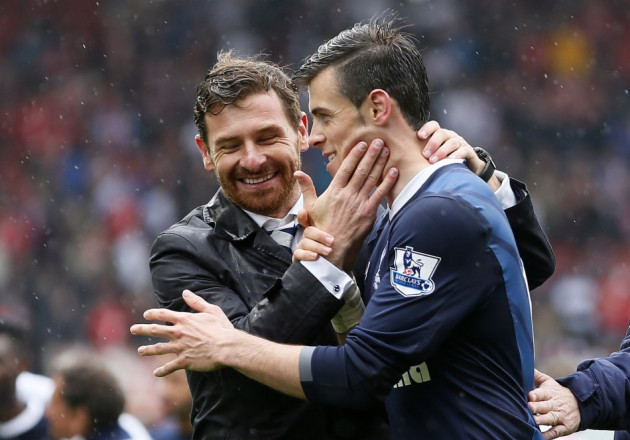 And Bale has added fuel to the fire over his possible imminent departure.
"I have said in the past I would love to experience playing abroad," Bale told Sky Sports. "You can never tell what the future holds, but at the moment I am concentrating on what I am doing here.
"It gets asked a lot at the moment, but it is something I am not thinking too much about at the moment. My mind is not wandering anywhere."
Tottenham are unbeaten in every game Bale has netted in the league this season and their reliance on him has led to accusations of Spurs' attempts to qualify for Europe's premier club competition being a one-man effort.
Manager Villas-Boas has publically pushed for Bale to put pen to a new contract at Tottenham in order to end speculation over his future, which now faces more scrutiny.
"It would be good for him [to sign a new contract]," Villas-Boas said. "I think he deserves it for the season he's had.
"Obviously we could put to bed every single speculation that's coming out. It would be excellent and I think a reward for what he has achieved this season."