Real Madrid president Florentino Perez has reiterated the La Liga giant's desire to sign Tottenham star Gareth Bale in the summer.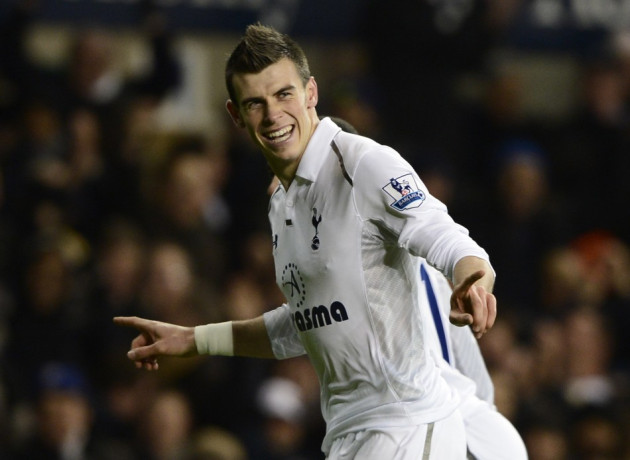 Madrid failed to retain the domestic title as Barcelona won their fifth league in four years with a margin of 15 points. In addition to this, they lost the Copa del Rey final to Atletico Madrid and went out in the semifinals of the Champions League for yet another season.
The Spanish capital club failed to win any major trophies under Jose Mourinho in the recently concluded season. Madrid also lost in the race to signing Brazilian star Neymar, who decided to make a switch to Camp Nou and completed his move earlier this week. Perez is now keen on signing Bale and has made the Welshman his priority transfer target.
"Bale is one of Europe's great players and Real Madrid always likes great players. We have to improve our squad but we have to do it with tranquillity - and we'll do that in the next weeks," the Sun quoted Madrid president as saying.
Perez's comments come in just days after he admitted that Tottenham star is "born to play for Madrid.
"He is a very good player who plays at Tottenham, a team we must respect. He is magnificent and was born to play for Real Madrid," Perez said.
Meanwhile, Paris Saint-Germain manager Carlo Ancelotti is strongly linked with a move to Santiago Bernabeu to replace Mourinho after the Portuguese boss has now agreed terms to re-join Chelsea. Former Liverpool and Madrid midfielder Steve McManaman claims the appointment of Ancelotti would bring a calmer attitude among the players in the squad.
"I think Ancelotti will certainly bring a calmer attitude around the ground and the training ground, and certainly with the press. He's very well respected, very well liked, and his CV is second to none. I think the fact that Real Madrid have tried to get his services on-board early on speaks volumes about what kind of person they're trying to bring in to the club," McManaman told the Mirror.
Finally, Perez believes "Cristiano Ronaldo will finish his career at Real Madrid." Should the La Liga outfit manage to hold on the former Manchester United star and land Bale in the summer, it will bolster their attacking division for the new season.