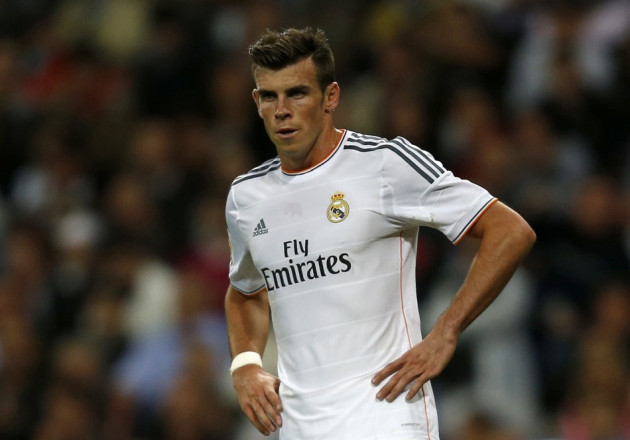 Real Madrid have made an error by signing Gareth Bale from Tottenham Hotspur, according to a leading Spanish doctor Avelino Parajon, reports the Spanish newspaper Marca.
The 24-year-old completed his move to Santiago Bernabeu in the final days of the summer transfer window, for which the La Liga giants paid a world record fee of £85.3m.
But Bale has started only once for his new club with injuries restricting his appearances for Madrid. According to reports, the Welshman has a slipped disc on the L5 -S1 vertebrae and a bulge on the L4 -L5.
"If Real Madrid have signed Gareth Bale knowing about this protrusion, they have committed an error. That is not to say that tomorrow it can be operated on and he can continue playing, like has happened many times," Parajon told Marca.
"But if he already has problems with protruding discs, that indicates that it is not a one-off. When a person has those problems at that age, it suggests that he has a great possibility of suffering herniated discs and symptoms arising from that over time. It is a bad sign for any athlete."
Meanwhile, Madrid confirmed Bale was suffering from a small bulge on his disc which has kept him out of action in their recent fixtures.
A statement on Madrid's official website read: "The player Gareth Bale has a chronic small disc bulge, which is extremely common among football players and by no means prevents him from carrying out his professional activity normally."
However, the nine-time European champions were quick to rubbish recent reports suggesting there was no truth in the former Spurs star's slip-disc injury.
"The information published, the player denying they have a slipped disc on the L5-S1 vertebrae and a bulge on two others, is completely false," read a statement from Madrid.
"The player does not have a slipped disc, as the club's medical services stated clearly to the newspaper before the information was published. Surprisingly, the version the doctors offered this media outlet on Thursday 10 October has been omitted."
Bale has had no pre-season with Spurs as injuries had kept him on the sidelines. Since completing his move to Madrid, he has featured for 132 minutes for the Spanish giants.