Former Croatia striker Davor Suker says should the Tottenham Hotspur winger Gareth Bale win a move to Real Madrid it would the best move of the Welshman's career.
The former Madrid striker is the current president of the Croatian Football Federation, whose side take on Bale's Wales in a World Cup qualifier in Osijek on Tuesday.
Bale scored twice, including a breath-taking second against Scotland to claim his country's first win of the campaign, and Suker says should the 23 year old consider a move to from Tottenham to La Liga it would be an excellent move for his career.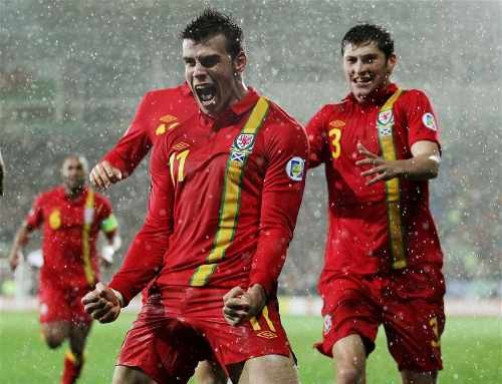 "If he has the possibility to go to Madrid it would be his best move of his career," Suker told BBC Wales.
"So many clubs in the world have huge histories. Arsenal is a great club, Manchester United and Chelsea.
"For me Real Madrid is one of the best clubs in the world."
"He's a very dangerous player and scored twice against Scotland and Bale can be a dangerous man in Tuesday night's game," added Suker.
"He's a great football player and good for football to have great quality players. I wish him all the best but not on Tuesday night."
The former Southampton winger has constantly been linked with a move abroad, having often claimed he would welcome the challenge away from White Hart Lane.
He signed a new contract keeping him at the club until 2016 during the summer and given the reputation of Tottenham chairman Daniel Levy, Bale will not be allowed to leave easily.
Levy stood in the way for much of Luka Modric's attempts to join Real Madrid, until finally wilting during the back end of the transfer window.
Tottenham had a strong Croatian contingent until the summer when the trio of Vedran Corluka, Niko Kranjcar and Modric all left the club.
Suker adds that he is proud so many Croatian's apply their trade across Europe.
"He [Modric] played very well in the Premier League and of course he's part of one of the best clubs in the world," added Suker.
"We feel this in the stadiums and the training grounds.
"Croatian players are talented players, quality players and can play all around the world. More players at the big clubs is better for the national team.
"The premier objective of the national team is to go to [the World Cup in] Brazil."