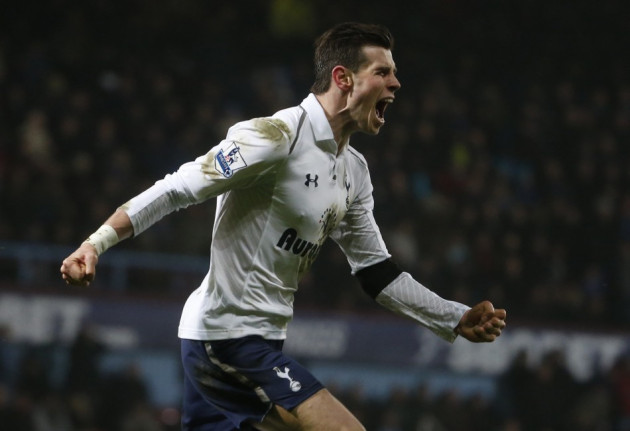 Tottenham Hotspur director Sir Keith Mills has admitted the club could be powerless to stop Gareth Bale leaving for Real Madrid if the Welshman pushes for a move to the Bernabeu.
Speculation regarding the talismanic Tottenham star's future at White Hart Lane has fallen under more scrutiny than ever after the Spanish giants went public with news of negotiations for the Wales international's signature.
A number of reports have also suggested Spurs chairman Daniel Levy is expected to meet Real Madrid president Florentino Perez this week to discuss a deal for Bale that will involve a record breaking transfer fee in addition to the services of young Spanish striker Alvaro Morata.
Bale has not been personally drawn on his future, but while maintaining the club's party line that the Welshman is still very much wanted at the club, Mills admits Tottenham have little control over the situation.
"We very much want Bale to stay," Mills is quoted as saying by the London Evening Standard. "If a player is desperate to leave, it is very difficult to force him to stay. We've seen it in other clubs. Even if he has a contract, you can't force somebody to play for you."
Tottenham have already broken their transfer record twice during this summer's transfer window, initially through the £17m acquisition of Brazilian midfielder Paulinho before that was trumped by the £26m signing of Roberto Soldado.
Tottenham director Mills, who has just been awarded a second knighthood for his role in ensuring London won the 2012 Olympic Games and subsequently aiding in its organisation, would add that Tottenham's spending isn't over yet, hinting at the arrival of another striker.
"There are others in the pipeline," Mills continued. "Strikers are very high on AVB's list of priorities and Daniel (Levy) is trying hard to make sure we have strength up front. It's a really exciting time to be at the club."
"Tottenham are in a very good place. We're optimistic this is going to be a good season and I fancy our chances to get one of the four Champions League slots. We've got a great manager now."