Gary Cahill believes that Ryan Bertrand could be a successor for Ashley Cole in the future, with the left-back impressing for both Chelsea and England as he makes his mark for a regular starting spot.
Bertrand got his debut for the England squad in a friendly against Italy in August, and made an impact almost immediately after coming onto the pitch in the 78th minute, clearing a shot of the line which then led to the Three Lions' winning goal.
And the 23 year old has also impressed for Chelsea, particularly in the Champions League final, as the side fought against the odds to beat Bayern Munich on penalties.
Cahill, who has now had some experience playing alongside Bertram, believes that he could be the one to replace Ashley Cole when the 31 year old comes to the end of his career.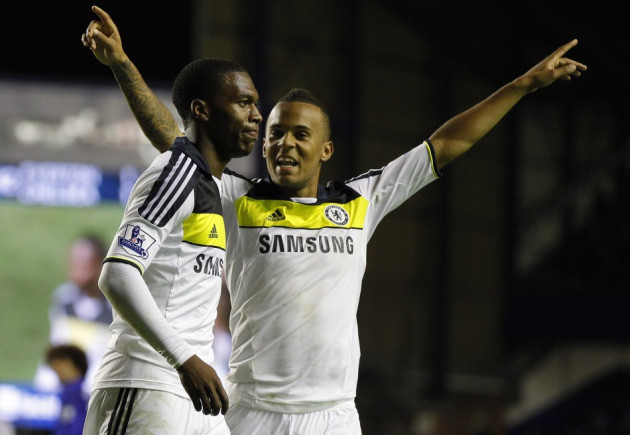 "I think he's got a massive future. I think he could be the natural successor to Ashley when he moves on," he told the Daily Mail. "He's got everything. He's really come to people's attention after being chucked in at the deep end in the Champions League final and coped really well in it."
Cahill was also full of praise for Daniel Sturridge, who is trying to make his mark on the first team for both Chelsea and England after mixed success last season.
"He came on and had a great impact," Cahill said of Sturridge in England's match with the Ukraine. "He created a couple of chances. He had an impact on the game. If you asked him he'd probably hope that he could play a few more games at the minute but I've no doubt that will come.
"If you saw him last season, especially at the start, the goals he scored for Chelsea. In the Olympics he scored some great goals. He's an exciting player and one that with more football will probably flourish. With the quality that he possesses he will get that football."
Cahill himself has had to deal with some big hurdles in his time at Chelsea due to injury, and though he was able to finally break into the England side again after getting regular game time in the Premier League, the 26 year old says he didn't realise quite how difficult it would be to show his capabilities once more.
"I didn't realise how much of a massive blow it was until these last two games because before then I was really in the frame," he explained.
"These last two games have shown me just how bad the injury was. I'm back to the bottom and I have to work my way back up yet again. But that's football."