Gary Neville has come to the defence of Jose Mourinho following criticism over Manchester United's style of football in recent matches.
Mourinho's tactics have come in for criticism from fans and pundits alike since he set up his team conservatively in a dour goalless draw with Liverpool at Anfield on 14 October.
The Portuguese coach was seen holding a finger to his lips after win against Tottenham at Old Trafford on 28 October and told his critics to "calm down, relax a little bit" in the post-match interview.
Neville feels Mourinho altered his approach in big games after seeing his United team outgunned by Pep Guardiola's Manchester City in a 2-1 defeat at Old Trafford last season.
"I think [the reaction after the Spurs game] is one of a man who feels he has been unfairly criticised within the last couple of weeks," the former Red Devils defender told Sky Sports.
"That was him saying: 'I told you so, keep your mouth shut, do one everybody, I know what I'm doing, I'm in control, I'm a winner.'
"I have to say he's changed a lot since that City game, I think he's recognised he's going to win his way, he doesn't care what people say, and that shush was: 'Be quiet, I'm going to do it my way, I'm going to win my way.'"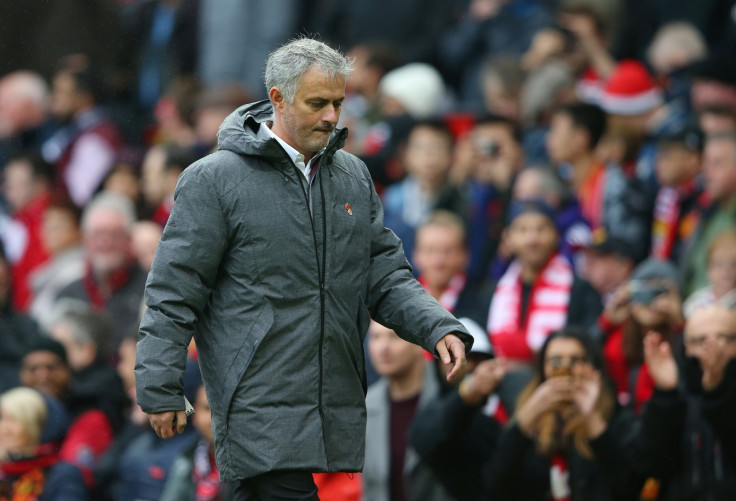 Neville said he understood calls from United supporters for a more attacking approach in big games, but added that the complaints would disappear if Mourinho, whom he likened to boxing great Floyd Mayweather, brings the Premier League title back to Old Trafford.
"Mourinho is a little bit like [Floyd] Mayweather at times," he said. "Mayweather is called boring at times, where he uses defence as a weapon, let's people punch themselves out.
"I think he gets into [the coaches'] heads, and has them thinking: 'I can't get done on the counter-attack here, he'll do me'.
"And that's a great coach, to think he can have other coaches spoiling their tactics. So in some ways I think he does deserve more respect, his record is unbelievable."