Neville: Ferdinand Recall Could be Disruptive
Gary Neville says Rio Ferdinand's return to the England fold could have a negative influence on the dressing room
England coach Gary Neville believes Manchester United defender Rio Ferdinand could be a divisive influence should he return to the international setup.
The 33 year old has been tipped for a potential recall following John Terry's retirement from international football last week, despite having not featured for England since June 2011.
But Neville, a former teammate of Ferdinand for club and country, says the seasoned centre back could be a disruptive influence in the England dressing room should he included as a non-playing member of Roy Hodgson's squad.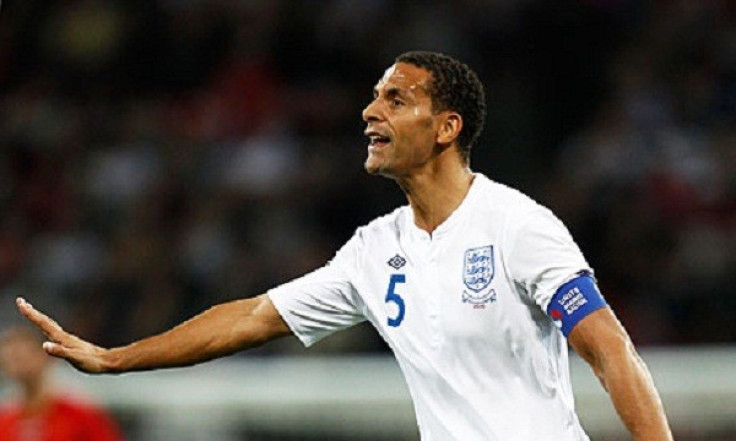 "Roy Hodgson's looking towards 2014, he's never closed the door on any single player and for me I don't see the big issue with this, I don't see the big issue with this," Neville said.
"At the World Cup he'll be 35, Roy Hodgson has importantly, and it's a mistake many managers have made with England, has said he's not going to take 35 year old's, who are seasoned internationals and have 70-80 caps, to sit in the stand.
"I've seen that be divisive in previous squads, and it would be divisive in this squad and it won't happen and it's the correct decision. The door is not closed on Rio Ferdinand but he won't be sat in the stand.
"If he gets selected by Roy Hodgson he'll be the first name on the team sheet and at this moment in time this is not a player that has been playing for England for the last 20 months by the way, this is not a Roy Hodgson thing."
Ferdinand was left out of the England squad for the summer's European Championship, with Terry, who at the time faced criminal charges for racially abusing his brother, Anton, included.
Cleared in the courts, the Chelsea skipper has since retired from international football prior to The Football Association finding him guilty of racial abuse and banning him for four games.
While back and Achilles injuries have prevented Ferdinand regularly participating for England during the back end of Fabio Capello's reign as manager, this season has seen him played four times for United in the Premier League, in the wake of Nemanja Vidic's latest knee problem.
However, an on-looking Hodgson will have seen an uncertain display from Ferdinand during United's defeat to Tottenham Hotspur on Saturday, as Gareth Bale and Jermain Defoe both exposed the former Leeds United centre-back's rustiness.
For someone whose international appearances and club form has been sporadic of late, Neville is confused why Ferdinand is regularly linked with an England recall.
"People are fixated with this," Neville added. "This happened when Paul Gascoigne was coming to the end of his England career, this happened when David Beckham was coming to the end of his England career.
"Roy Hodgson has never said Rio Ferdinand will not play for England, Rio Ferdinand has not said he is not going to play for England.
"His last competitive game under Fabio Capello was 12 months before Roy Hodgson took charge. He only played three of Fabio Capello's last 18 games; he's not been playing for England for the last two years."
United boss Sir Alex Ferguson said last week that Ferdinand's return to the international set up was unlikely after his omission from the Euro 2012 squad.
"It's entirely up to Rio but I wouldn't think he'll get called up," said Ferguson. "Roy made his decision for the European Championship and I can't see him changing that. It would be difficult for him to go to Rio now and welcome him back.
"You never know," said Ferguson. "But I think it's difficult. I don't know if Rio would do it - I haven't asked him."
© Copyright IBTimes 2023. All rights reserved.