Former Manchester United defender Gary Neville has described the Red Devils' 2-1 defeat to Huddersfield on 21 October as "a big shock".
Errors from Juan Mata and Victor Lindelof led to the Terriers establishing a 2-0 lead in the first half at the John Smith's Stadium, with Marcus Rashford scoring a late consolation goal for the visitors.
The defeat was United's first in the Premier League this season, with manager Jose Mourinho saying in the post-match interview that the attitude of his players at newly-promoted Huddersfield was worse than in a friendly match.
Neville said he did not expect his former club to stumble at the John Smith's Stadium, given their impressive start to the season, and went on to say that he was "stunned" by Mourinho's comments.
"I thought it would be tough for United because of the atmosphere but I also thought they'd come through it. I was stunned by the result," the former England defender told Sky Sports.
"I was stunned also by Jose Mourinho's comments afterwards about the application of the players, saying it was the worst he's seen them up for the game.
"It was a big shock and bad goals to concede. Lindelof made a couple of poor mistakes. I think if the other team does something brilliant, you can recover from it but you don't give yourself a chance if you're making poor mistakes.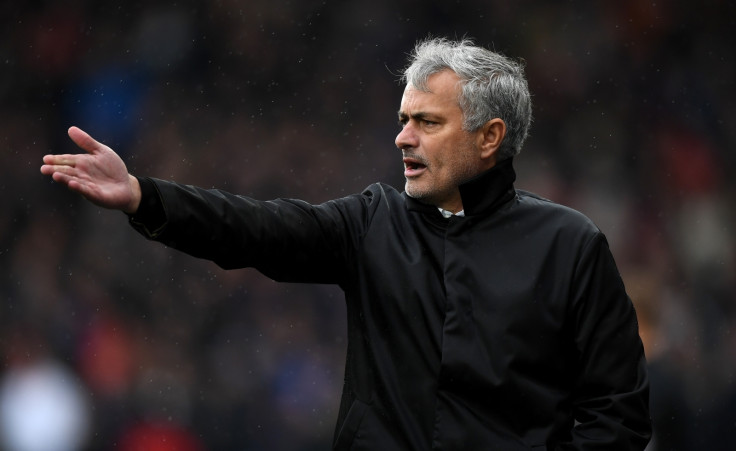 "When your goalkeeper, defenders are making poor mistakes, the anxiety runs not only into the team but into the crowd."
United's defeat allowed Tottenham to move level on points with them in second place heading into the pair's Premier League clash at Old Trafford on 28 October.
Spurs are in high spirits after securing a 1-1 draw at Real Madrid in the Champions League and following it up with a 4-1 thrashing of Liverpool at Wembley over the weekend.
"Saturday is now a huge game for United to get back on their bike after falling off," Neville added. "They're playing against a Tottenham side with great confidence.
"If Tottenham play anything like they did [against Liverpool], Manchester United will have to be at their best – they can't be below."