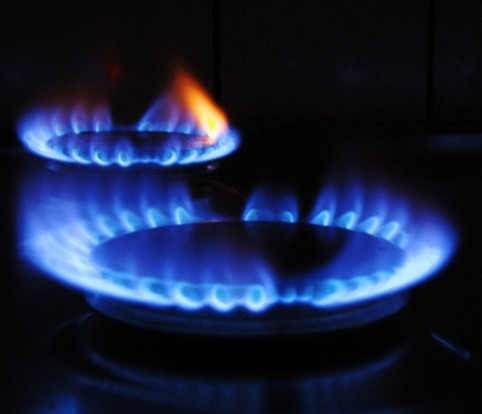 Britain came within six hours of running out of natural gas in March, it has emerged, after cold weather and pipeline failures left the national grid at breaking point.
Rationing of energy supplies would have been "inevitable" if the cold snap had continued, according to a senior energy official.
At the time, reports suggested the country's gas reserves could run out within 36 hours.
But the country came far closer to crisis than that, according to Rob Hastings, energy and infrastructure director at the Crown Estate, which owns gas storage sites under the UK's seabed.
"We really only had six hours' worth of gas left in storage as a buffer," Hastings told the Financial Times.
"If it had run any lower it would have meant... interruptions to supply. The bottom line is that in the UK we are in a place where the gas supply is dangerously low."
The bitterly cold meant many kept their heating on, leaving reserves seriosuly depleted.
The shortage worsened when an undersea pipeline connecting Britain and Belgium shut down without warning, pushing the price of gas to a record highs and raising fears of a spike in household energy bills.
Ships bringing further supplies of liquefied natural gas from Qatar were more than two days away at the time.
The National Grid, which pipes gas around the UK, insisted Britain had "substantial resilience", with LNG imports giving added diversity to its source of supply.
Nick Winser, executive director of National Grid, said: "It is true that there wasn't a huge amount of storage left - but there never is at the end of winter.
"The UK has low storage levels by international standards, but there is a large diversity of [supply] sources. Our gas supply resilience is quite substantial."
'Household bills to rise'
The shortages have led to alarm over Britain's reliance on energy imports as domestic production falls, and prompted growing fears over energy bills rising.
Total energy imports reached a record 173.7million tonnes of oil equivalent in 2012, said the Department of Energy and Climate Change, while import dependency rose to 43%, the highest since 1976.
Gas generated 27.5% of Britain's electricity in 2012, compared with around 40% from coal.
A spokeswoman for the Department of Energy and Climate Change said: "We did have unusually cold weather this year, which led to an increase in demand and reduced the levels of gas held in storage.
"Despite this, the UK gas market continued to function well and our gas needs continued to be met. Gas storage is only one source out of many in meeting our supply needs, so it is misleading to talk purely about how many days' supply is in storage."
Energy watchdog Ofgem said the UK's gas storage capacity lagged behind other major European economies as Britain had historically been a gas-producing nation.
The revelations come as energy giant SSE warned higher wholesale power prices would push up household bills.
"Unless there is a sustained reduction in prices in wholesale gas and electricity markets, it is highly likely that these additional costs will eventually have to be reflected in higher prices for household customers," SSE said in a statement.
SSE reported a 5.6% rise in underlying annual profits to £1.4bn.