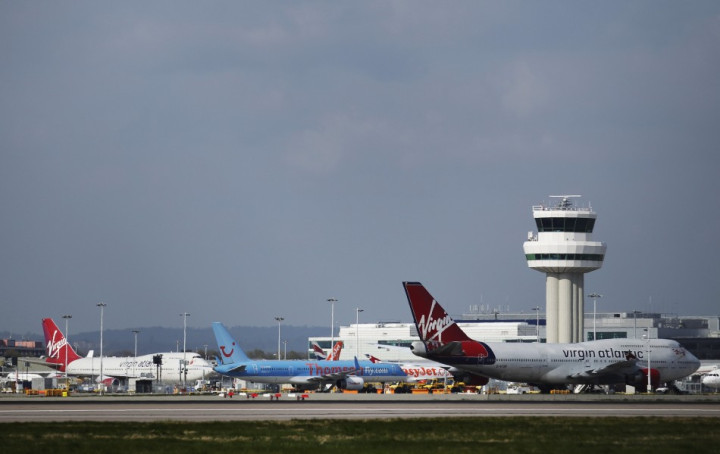 Gatwick airport's annual profit flew upwards after new routes to China, Russia, Indonesia and Turkey boosted results.
Gatwick's annual profit before tax lifted 2.5% to £227.1m (€267m, $351m).
However, Gatwick slipped into a £29.1m loss for the year after investing £226.7m in projects such as resurfacing the runway and taxiways and improving retail space in the North Terminal, which included the introduction of a Jamie's Italian restaurant.
"Although economic headwinds have remained strong, Gatwick has delivered stable financial results in line with expectations," said Stewart Wingate, chief executive of London Gatwick Airport.
Passenger traffic grew 1.2% in the year to 34.2 million people. Turnover rose 4.2% on the year to £538.9m.
"We are proud of our excellent operational performance this year, particularly through major events such as the Olympics, and we are the only major London airport to have achieved 100% of our service quality targets. This led to record passenger satisfaction," said Wingate.
"It has also been a positive year for welcoming new airlines to Gatwick and attracting new links to key growth markets including China, Russia, Indonesia and Turkey, adding to existing routes which have been expanded such as our services to Vietnam."
Gatwick Airport has begun "detailed work" on proposals for a second runway.
Bosses have submitted a new plan to the Civil Aviation Authority (CAA) that would see it move away from regulation and towards a contracts and commitments framework.
Under the revised plan, re-submitted after the initial set of proposals was reviewed by the CAA, would see air passenger fees reduced to an annual increase of RPI inflation plus 1.5%, rather than RPI + 4% as it currently stands.
Related articles:
Pilot Fell Asleep as Plane was Landing at London's Gatwick Airport
Giant Edible Caterpillars Seized at London's Gatwick Airport