UPDATE: Gawker has now taken down the story and offered this statement.
Gawker's apparent outing of former US treasury secretary Timothy Geithner's brother as homosexual has been the subject of massive criticism from activists and media figures online.
On 17 July, Gawker writer Jordan Sargent published an article entitled Condé Nast's CFO Tried To Pay $2,500 for a Night With a Gay Porn Star. It claimed that David Geithner, chief financial officer at the magazine publisher and brother of the former treasury secretary, tried to hire an escort for a trip to Chicago at a cost of $2,500 (£1,600) for three hours.
The story claimed that Geithner did this without the knowledge of his wife or three kids. The publication attempted to hide the identity of the escort, who has since been identified as Leif Derek Truitt. Truitt came to Gawker with text messages and photos after Geithner refused to be blackmailed into using his political clout to help Truitt with a housing dispute.
The most bitingly professional comment on the situation came from Michael Barbaro, political reporter for The New York Times. "I dont say this lightly," he wrote on Twitter, "this is repugnant, shameful journalism."
I dont say this lightly: This is repugnant, shameful journalism @jordansarge.

— Michael Barbaro (@mikiebarb) July 17, 2015
Many LGBT activists and readers are questioning the relevance of publishing the article.
.@Gawker's David Geithner story more evidence that kids are in charge and @nicknotned gone or stoned. Where is the public interest here?????

— Michael Wolff (@MichaelWolffNYC) July 17, 2015
I hope #Gawker burns, but I take no pleasure in it. It shouldn't have come at the expense of the pain they put David Geithner through

— Bane-ary Explosion (@BinaryExplosion) July 17, 2015
Can you imagine the pain David Geithner & his family are going through right now, @Gawker? I'm guessing probably not. Disgusting & pathetic.

— Zandy Hartig (@zandywithaz) July 17, 2015
A picture allegedly sent by the escort to Geithner, and featured in the Gawker piece, is attached to the online profile of Texas-based gay porn star Brodie Sinclair, whose real name is Leif Derek Truitt. The profile appears on a site called Hour Boy.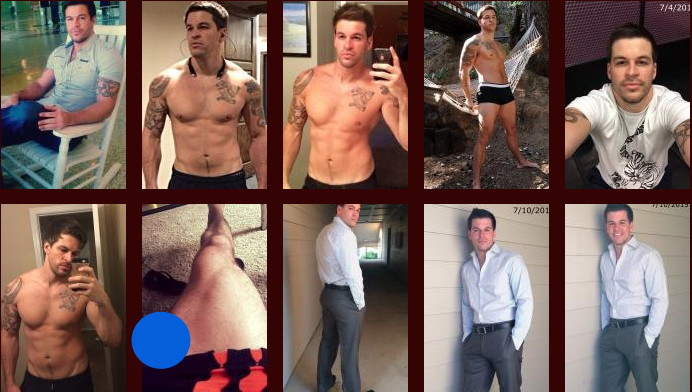 Truitt's online presence on Facebook shows him to be a conspiracy theorist who is very interested in the connections between Barack Obama, Vladimir Putin and the biblical book of Revelation.