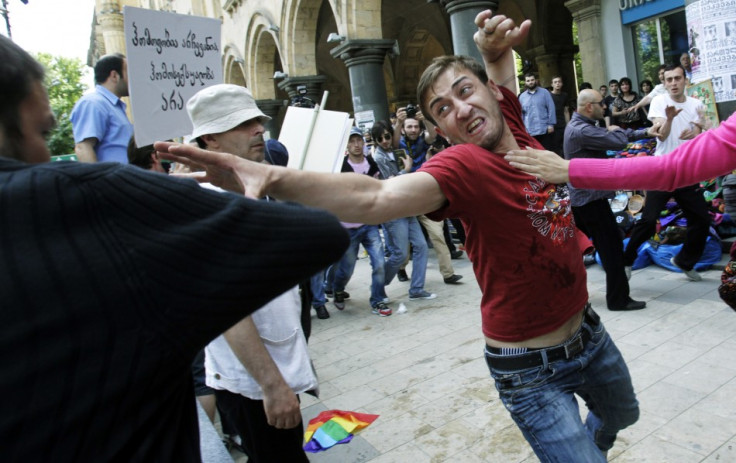 The first Gay Pride march in Georgia was marred by a fist fight that broke out when Christian activists tried to block their path through the town.
Marching with placards proclaiming their sexuality by stating "I am gay" and "I am lesbian", around 40 men and women took to the streets of Tbilisi on International Day Against Homophobia.
Tensions escalated between the gay activists and Orthodox Christian followers in the city, until violence broke out between them, with blows being exchanged.
In footage released of the incident by Reuters, a gay activist dressed in a red shirt is punched and kicked by a group of assailants. Police intervened before the violence got out of hand and the same man can be seen being forced into a police car.
Natia Gvianishvili, one of the march organisers, told AFP of her dismay about the violence that occurred.
"This shows that Tbilisi has a long way to go to become a modern European city. We expected a negative reaction but did not expect to be attacked," she said.
Gay rights campaigners had complained earlier that the lesbian, gay, bisexual and transgender community has been victimised by hate speech from various radical religious and nationalist groups.
Although homosexuality is legal in the former Soviet state, it is still condemned by the numerous social conservatives who reside in the country.