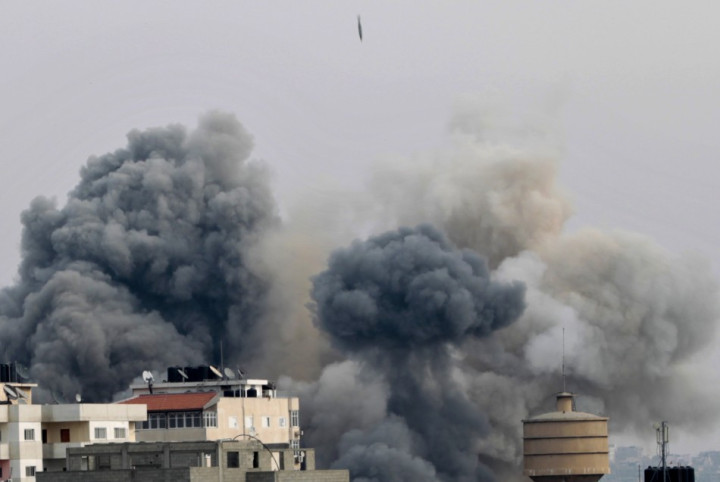 A BBC war correspondent sparked a wave of criticism after he tweeted a photo of an injured Syrian girl lying on a stretcher, saying it was taken in Gaza.
BBC Gaza and West Bank correspondent Jon Donnison described the picture he re-tweeted from Palestinian 'journalist and social activist' Hazem Balousha as "heart-breaking," adding the words "pain in Gaza."
However netizens soon found out the snap was actually from Syria, and some accused him of anti-Israel propaganda.
The website BBCwatch.org, which often condemns the Corporation for alleged bias against Israel, accused Donnison of promoting "deliberate misinformation," and of being "no longer fit for the purpose of accurate and impartial reporting from the Middle East."
Later Donnison apologised tweeting: "A photo I retweeted from another journo yesterday showing children injured was NOT in Gaza as I said but apparently from Syria. Apologies."
Rupert Murdoch, owner of The Sun, wrote that the incident "raises more serious qustions about the credibility of the corporation's news operation in the wave of Lord McAlpine scandal."
The BBC stood by its journalist. "Jon Donnison retweeted the photograph in good faith. He issued a correction and apologised as soon as he learned that the picture was not from Gaza," a BBC News spokesperson said.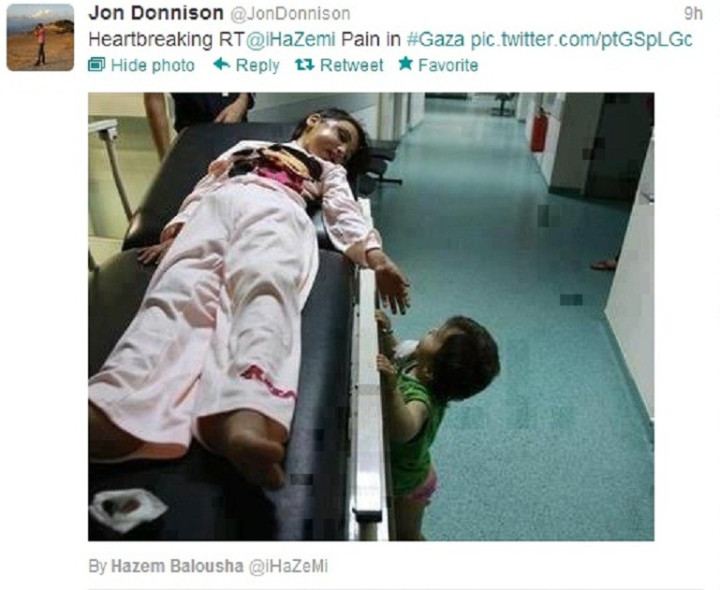 The incident attracted some publicity to the reporter, whose followers on twitter jumped from about 7,500 to 9,556 in less than 72 hours.
Despite the criticism over his picture,, Donnison continued his coverage of the Gaza crisis from the Strip and almost got hit by an Israeli strike that followed a bus bomb in Tel Aviv, as he was reporting live on the BBC World Service Radio.
Several blasts can be heard covering Donnison's voice, during his report from Gaza City. However the reporter kept his composure and continued the report, before being cut short by the radio host telling him "Jon we think you should take cover."
Here you can listen to the audio.