Gaza Crisis: One Direction's Zayn Malik Receives Death Threats after #FreePalestine Tweet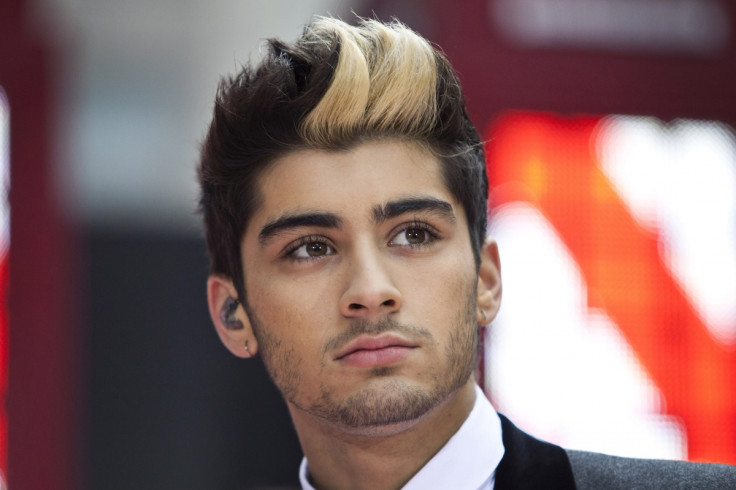 One Direction's Zayn Malik has received a barrage of abuse from a section of his 13 million Twitter followers for supporting the "Free Palestine" campaign in a tweet.
The singer, who was raised a Muslim, wrote the controversial post after other stars such as singer Rihanna and Houston Rockets' NBA star Dwight Howard both tweeted "#FreePalestine" before they were subsequently deleted. Malik, however, has yet to remove the tweet from his social media page.
The tweet itself was retweeted and favourited nearly 150,000 times in just a few hours but Malik began to receive abusive tweets for his stand on the issue.
"U have fans in #Israel. It broke me that one of my idols want me to die @benwinstone @harry_styles @onedirection [sic]," said one Twitter user.
Another wrote: "I will understand if he said 'free gaza from Hamas' but support of Palestine means he actually rather me 2 die."
One fan said that he should be "ashamed of his tweet" while another Israeli fan tweeted: "I'm so disappointed right now."
The post could cause conflict with the group's manager Simon Cowell after he donated $150,000 to the Friends of the Israel Defence Forces (FIDF) at a fundraiser last year.
The Israeli military is currently carrying out an air and ground offensive in the Gaza Strip against what it claims are Palestinian militants smuggling weapons and rocket caches.
The FIDF is a group which offers IDF soldiers "love, support and care in an effort to ease the burden they carry on behalf of the Jewish community worldwide", according to its official website.
Over 1,030 Palestinians, most of whom are civilians, have been killed in the offensive while 43 IDF soldiers and two Israeli civilians have also died.
© Copyright IBTimes 2023. All rights reserved.