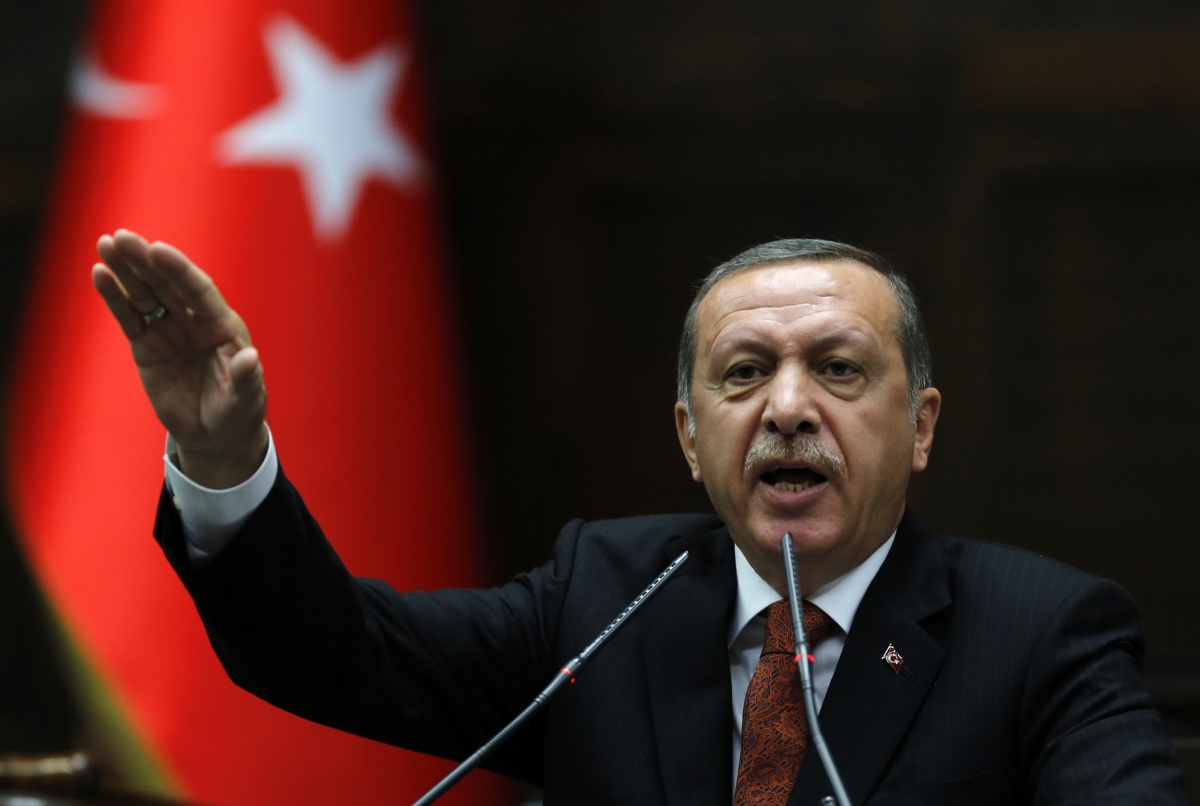 Turkish Prime Minister Tayyip Recep Erdogan has likened the far-right Israeli politician Ayelet Shaked - who called for the genocide of Palestinian "little snakes" - to Adolf Hitler.
In a controversial Facebook post, Shaked said that "all Palestinians are our enemies" and that Israel should declare war on the "entire [Palestinian] people, including its elderly and its women, its cities and its villages, its property and its infrastructure."
In a speech to members of his ruling AK Party in parliament, Erdogan said that Shaked's mindset was no different to Hitler and condemned Israel of their "systematic atrocity and state terror" against the Palestinian people since 1948, according to Turkish newspaper Hurriyet.
"An Israeli woman said Palestinian mothers should be killed, too. And she's a member of the Israeli parliament. What is the difference between this mentality and Hitler's?" he asked.
"If these words had been said by a Palestinian, the whole world would have denounced it," he said.
Erdogan welcomed the Egypt-proposed ceasefire but said that Israel must "immediately lift the illegal embargo on Palestine."
"What Israel has been using in Gaza since last week is not explainable. Israel continues to terrorise. Moving beyond individual terrorism, it's now committing state terror," he continued in his weekly address to his parliamentary group.
The Turkish leader continued by stating that Israeli would never find peace on its borders as long as it continues "these policies".
"They say, 'Hamas is rocketing as well.' Yes, but there are no casualties. You killed 200 Palestinians. The Israeli people will never be in security and prosperity if they continue these policies.
"No country in the world, except Turkey, can stand against Israel's attacks and urge it to stop. I recall, once again, that those who commit brutalities will sooner or later pay the price," he warned.
Erdogan also criticised the international community for their "inaction" in helping the Palestinian people in light of the IDF's Operation Protective Edge, which has killed 192 Palestinian people in a one-week campaign.
An Egypt-brokered ceasefire collapsed when Hamas rejected the proposal, after claims that they were not consulted by Egypt or Israel. The militant group continued to fire rockets into Israel while Israel resumed airstrikes on the Gaza Strip.