Gaza: Hamas Tunnel Attack Foiled by IDF Ahead of Ceasefire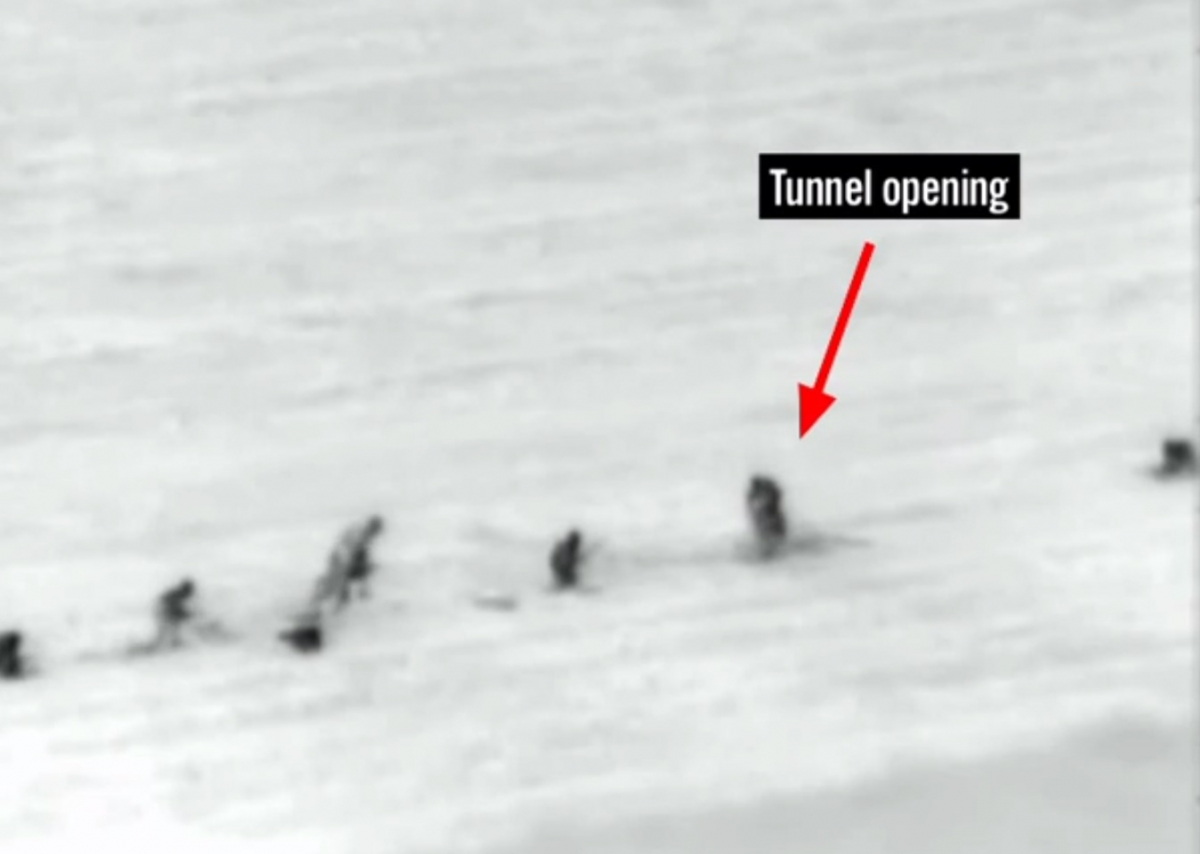 The Israeli army said they repelled Hamas gunmen who tried to infiltrate Israel from Gaza through an underground tunnel, shortly before a five-hour humanitarian ceasefire was to get underway.
Israeli Defense Forces (IDF) said some 13 armed militants emerged from the tunnel in a field near Sufa, a Kibbutz off the Gaza border in the Eshkol region early in the morning.
IDF Spokesman Brig.-Gen. Moti Almoz said that to the gunmen's surprise, security forces promptly arrived in the area after they were tipped off by the intelligence services about the attack.
"They began returning to the tunnel. The air force began attacking them from the air," Almoz told the Jerusalem Post.
Video footage released by the IDF shows the attackers lying low on the ground before they rush back into the tunnel. Seconds later an airstrike hits the tunnel entrance.
The military said they were not sure how many had been killed or wounded.
Photos of weapons abandoned near the tunnel entrance show the gunmen were armed with automatic rifles and RPGs. Almoz said they planned to kidnap an Israeli or attack Sufa or another village.
Hamas claimed responsibility for the botched attack and its militants are known to have launched similar raids in the past.
In 2006 members of Hamas's armed wing crossed the border through an underground passage and assaulted an IDF post near Kerem Shalom. Two soldiers were killed and a third, Gilad Shalit, kidnapped.
Shalit was released after five and a half years in captivity in exchange for more than 1,000 detained Hamas members.
Meanwhile, Israel and Hamas have begun observing a five-hour humanitarian cease-fire requested by the UN, as fighting extended into a 10th day.
The two sides agreed to allow supplies into the Strip where more than 220 Palestinians have been killed since the conflict erupted. Among the last victims were four children who were hit by a shell as they were playing football on a beach.
Hamas has fired more than 1,300 rockets at Israel in the last 10 days. One Israeli died as he was hit by shrapnel near the Erez border crossing.