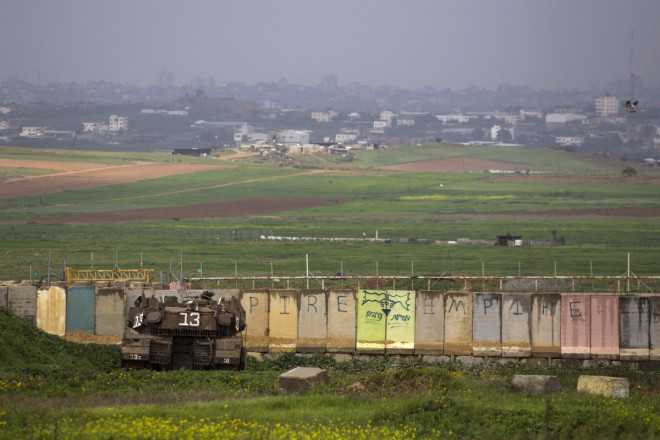 A spokesman for the radical Islamic Jihad movement has said that Egypt's military-backed government had brokered a truce to stop a flare-up between Israel and Palestinian militants in the Gaza Strip.
"Following intensive Egyptian contacts and efforts, the agreement for calm has been restored in accordance with understandings reached in 2012 in Cairo," Khaled al-Batsh wrote on Facebook, referring to the 2012 ceasefire that ended an eight-day Gaza war.
Islamic Jihad had fired 20 rockets into southern Israel in retaliation for an Israeli airstrike which killed three Palestinians. "It's a barrage such as we haven't seen for two years," Haim Yellin, a local municipal official, had told Israel Army Radio.
In retaliation, the Israeli Air Force targeted seven sites in the Gaza Strip, including a tunnel, infrastructure and a command centre.
"The IDF will not tolerate attempts to harm Israeli citizens and soldiers, and will continue to act forcefully and dicisivelly against any who uses terror against the state of Israel. Responsibility [for the strike] lies with the terrorist organization Hamas," said the IDF in a statement.
Following Israeli assault, Palestinian militants in the Gaza Strip fired rockets at Israel striking open areas between the coastal cities of Ashkelon and Ashdod.
Israel did not confirm the ceasefire but a senior defence minister official said that he expected the fighting to come to an end soon.
"They understand that if the firing continues, the Israeli reaction will be very harsh, and the last thing the Islamic Jihad and Hamas want now is an escalation and deterioration," he told AFP.
There have been no casualties on either side of the border.