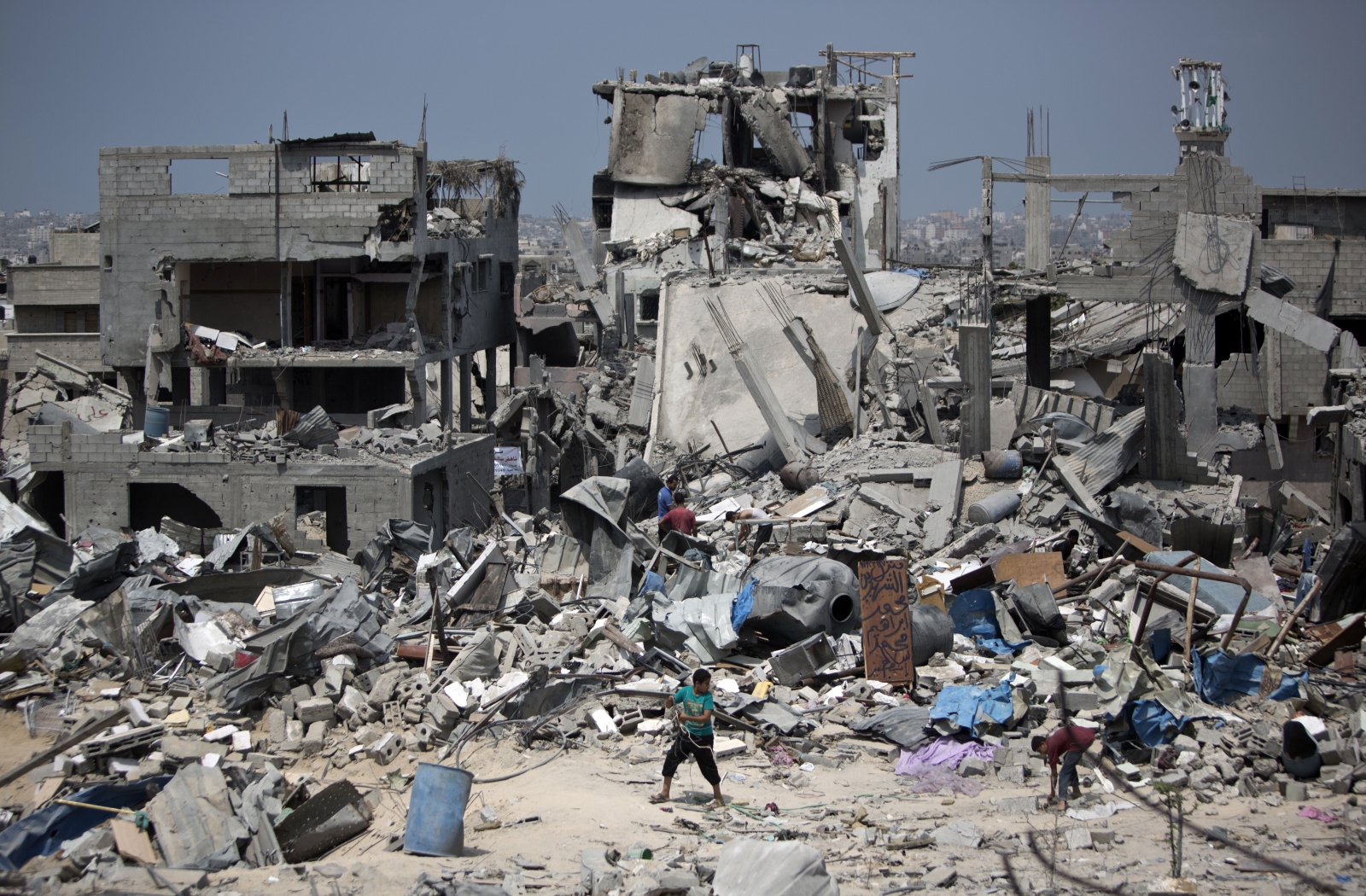 Two leading Israeli NGOs have accused the government of a systemic whitewash when it comes to investigating crimes committed by the military against Palestinians.
One of the two rights groups said it will no longer cooperate with authorities in probing the military's human rights violations in Gaza, as the law enforcement's poor track record shows it would be of no use.
"The existing apparatus is incapable of investigating policy issues or breaches of law by senior ranking military officials, and fails to promote accountability among those responsible," human rights organisations B'Tselem and Yesh Din said in a joint statement.
"The figures show that the Israeli authorities are unwilling to investigate human rights violations committed by security forces against Palestinians."
B'Tselem said that although hundreds of incidents were reported during the 2009 and 2012 conflicts in Gaza, only a handful ended with indictments for the soldiers involved.
"Following Operation Cast Lead 2009, the military looked into 400 incidents of suspected breaches of the law during the operation," the group said adding that 52 investigations were subsequently opened by the military police.
"Only three investigations ended with indictments, and the harshest sentence was given to a soldier who stole a credit card," B'Tselem said.
Similarly, not a single criminal investigation was opened in the wake of Israel's 2012 Operation Pillar of Defence, despite more than 80 incidents being examined.
The group described the current system, which entrusts the military with investigating its own wrongdoings, as a "whitewashing mechanism".
"Common sense has it that a body cannot investigate itself," added B'Tselem Executive Director Hagai El-Ad said.
"B'Tselem does not wish to play a role in the so-called investigation apparatus institutionalized by the authorities," the group said, adding that it has rejected a military request to provide them with information regarding incidents occurred during the recent Operation Protective Edge.
More than 2,100 Palestinians -- three-quarters of whom civilians -- were killed during the two months of conflict that ended after a truce was signed last month, according to the United Nations.
The UN has set up a commission of inquiry to investigate possible human rights violations and war crimes committed by Israel and Hamas in Gaza.
Neta Patrick, executive director of Yesh Din, which monitors offences by soldiers against Palestinians both in the West Bank and the Gaza Strip, said: "It appears that Israel refuses to deal with these structural failings or takes minimal steps to correct them, despite harsh criticism voiced by public commissions and by civil society organisations.
"The inescapable conclusion is that the Government of Israel is not willing to investigate harm caused to Palestinians."