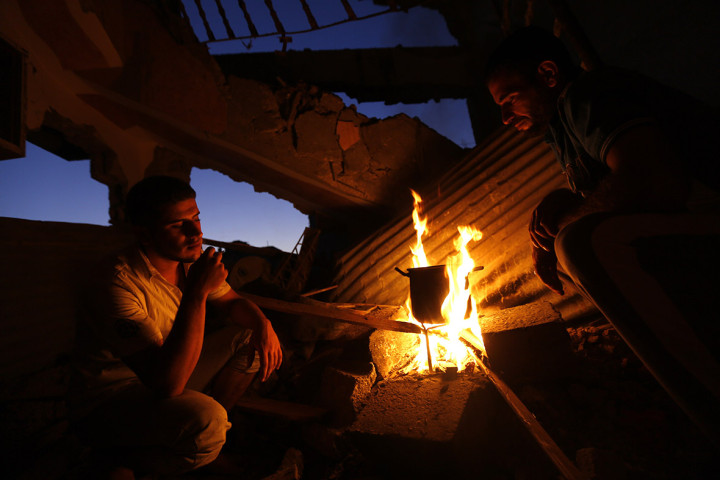 In the aftermath of Israel's latest military aggression in the Gaza Strip, and after more than 50 days of living in horror, people are still traumatised, their lives unsettled and chaotic, nearly two weeks on from the ceasefire.
The people of Gaza are currently drugged; they have no clue what has happened to them during the war, and what the coming days will bring to them, after losing the goal they lived for - a deal that meets their aspiration of living a life of dignity without borders or restrictions. Disappointment and desperation are casting a baleful shadow.
The summer is almost over, and Gaza will welcome winter with 2,465 shelters completely destroyed and 13,644 homes seriously damaged. Last winter heavy rain caused a major humanitarian disaster in the Gaza Strip, flooding hundreds of houses in various provinces and neighborhoods. This happened when the vast majority of people had functioning houses to go to; what will happen this winter, with the majority homeless? Disaster could strike the tented communities.
And then there's the start of the new school year: Gaza's universities have already managed to go back to their schooling routines, and the exams scheduled for summer are due to be held this months. The schools, however, were supposed to start on 24 August but according to UNRWA there are still thousands of children unable to attend, either because their homes have been destroyed or their school buildings are being repaired. A total of 222 schools have been destroyed, which gives you an idea of the chaos facing Gaza's education planners.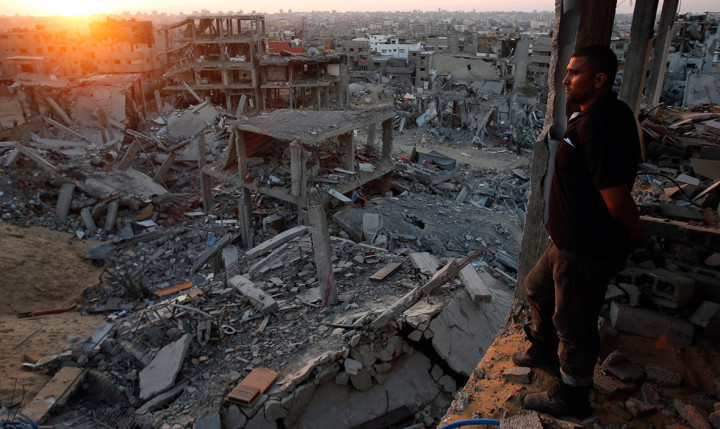 People are now, unconsciously, rushing to pick up what is left from their lives and trying to keep going. Some of them went out celebrating their survival, enjoying their lives in an attempt to get back to normality, and even started preparing for the new school year. We saw lots of shopping, weddings, travelling and migration. Meanwhile, those who cannot afford these kinds of celebrations are applying for urgent assistance (food parcels, money for rent, furniture, and materials to rebuild their houses).
The dispossessed wander in vain, searching for their lost dignity, for what they have lost since 1948 and continue to see slip through their fingers. Their only escape is the sea, not to stay in those places overlooking it. Most of the people come to the sea to sit on the beach, because they don't have to pay for their entertainment there, and they have an escape from the constant power outages and the unbearable reality they have reached.
While everyone in Gaza is trying to adapt to the current situation of a ceasefire with no hope of negotiations to look for, none of the politicians' promises have been fulfilled. Israel has allowed trucks into Gaza, but only the ones that benefit their own businesses; we haven't seen cement, nor repair tools, not enough fuel for a power plant. People are still expecting the worse.
As for me, I'm still not over it yet, I still get nightmares, recalling the horror of explosions every night. Counselling is sorely needed, by me as much as anyone else here. Everyone has been affected; we haven't had the chance to get the psychological help we need, or mourn the loss of our loved ones, and their wasted lives.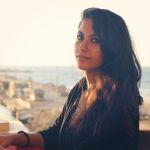 Walaa Ghussein is a journalist and activist who has written for several publications including Electronic Intifada. You can find her on Twitter here.