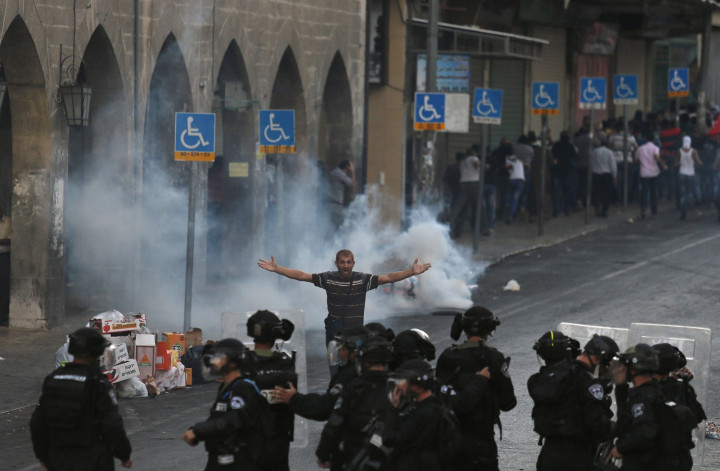 Islamist group Hamas has accused Palestinian Authority President Mahmoud Abbas of attempting to destroy the unity reconciliation agreement between the two factions, after he claimed the group is running a "shadow government" in the Gaza Strip.
Abbas attacked the group for its de-facto control of the territory, saying that there should only be "one authority and one regime".
"We cannot continue working with Hamas this way," he said. "There are 27 undersecretaries of ministries who are running the Gaza Strip, and the national unity government cannot do anything on the ground."
"We won't accept the continuation of the situation with Hamas as it is now and in this shape. There must be one authority and one regime."
His criticism has led to an angry retaliation from Hamas. Spokesman Fawzi Barhoum accused the Palestinian President of attempting "to destroy the reconciliation and play into the hands of the Americans and the Israelis."
Hamas has been in control of the Gaza Strip following its victory in elections in 2007 but signed an agreement with Abbas' Fatah in April after years of tension between the two factions.
"Hamas has taken us back to square one, to the days of division," a Fatah official based in Gaza said, speaking on condition of anonymity.
In a statement last week, Fatah accused Hamas of keeping 300 of its members under house arrest in the Gaza Strip during the conflict with Israel. It also said that Hamas was "stealing" humanitarian aid destined for Gazans to "distribute it to its supporters or sell it on the black market".
The fracturing of the unity agreement comes amid a surge in popularity for the Islamist group Hamas among Palestinians in both the occupied West Bank and the Gaza Strip after the seven-week conflict with Israel.
A new poll, published by the Palestinian Centre for Policy and Survey Research (PSR), showed that 61% of Palestinians would vote for Hamas' Ismail Haniyeh to be president if elections were held in the territories today.
Gaza is still recovering from a 50-day conflict which saw more than 2,100 Palestinians killed as well as 66 Israeli soldiers and seven Israeli civilians.