Gaza: As More Children Die, the Blame Game Continues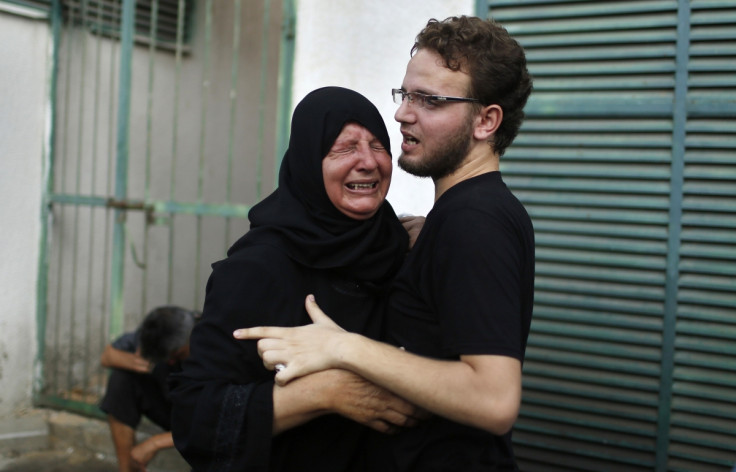 Growing calls by the international community for an end to hostilities in Gaza are still going unheeded by Israel and Hamas, with at least ten Palestinians - among them eight children - and up to 10 Israeli soldiers dying today.
This evening Israel began attacking previously safe towns within Gaza, warning that hostilities may even increase as they attempt to locate and destroy the "terror tunnels" dug from beneath Gaza into Israel by Hamas.
Four Israeli soldiers were killed by a mortar attack in Eshkol today and 48 have died during the campaign, which started on 8 July, but Prime Minister Benjamin Netanyahu is facing little internal pressure to end the conflict. With opinion polls overwhelmingly in support of the campaign Netanyahu remains defiant, claiming the only way to end the bloodshed would be for Hamas to quit firing rockets. "We will continue to act aggressively and responsibly until the mission is completed to protect our citizens, soldiers and children," he said.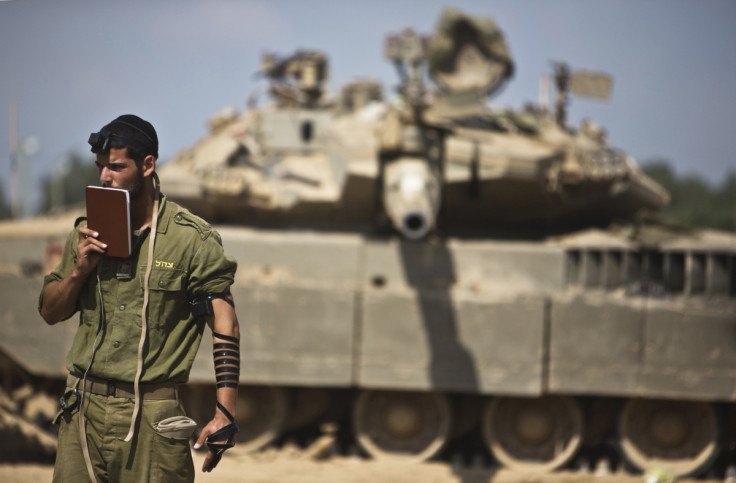 An Israeli soldier prays in front of a tank at a military staging area near the border with the Gaza Strip
Reuters
The IDF claims a stray Hamas rocket landed in a Al Shati refugee camp, killing children who were playing out to celebrate Eid. Hamas and the local population blame Israel for the carnage. Israel also disputes claims by United Nations on the ground in Gaza that anyone was in the playground when it was hit.
In what is threatening to escalate into an even larger international crisis, Lebanon's Grand Mufti Sheikh Mohammed Rashid Qabbani called for Jihad against Israel; the IDF warned Palestinians in Shejaiya, Zeitun and eastern Jabaliya to leave the area shortly before they shelled the area; and UN Secretary General Ban Ki-moon said Gaza was in a "critical condition".
So far at least 1,000 Palestinians have died in Gaza since the launch of Operation Protective Edge. Attacks on Jewish people and property around the world have increased as footage of Gaza under attack have been beamed around the world. Israel blames Hamas for deliberately placing its own civilians in harms' way in the hope of garnering sympathy across the world for its cause.
© Copyright IBTimes 2023. All rights reserved.